How to root Galaxy S5 CDMA SM-G900V
When the time is right, give your Galaxy S5 CDMA SM-G900V a rooting. You don't have anything to lose from this. In fact, you'll gain plenty of good stuff. To get acquainted to that, allow us to make things easier with this guide!
Aavailable as Samsung SM-G900V – Verizon, Samsung SM-G900R4 – US Cellular and Samsung SM-G900P – Sprint, your phone's in luck. SRSRoot is the app to choose when you want your device rooted. This tool is a great asset to any device it lands on. The app is available for free and it can end up as an unrooting solution. Powered by an SRS Server, this freeware goes very well with numerous gadgets. Even though your handset's OS is Android 4.4.2 KitKat, this app will not remove this OS version. In fact, it will erase no Android version used by a gadget.
The benefits of this procedure
If you decide to rely on this dedicated app, the phone will see its quad-core 2.5 GHz Krait 400 perform at faster speeds. Launched this year, the handset will sport various novelties. Let's begin by mentioning the addition of custom ROMs. You will be able to get in touch with both admin and superuser permission. Then you'll have new features to look forward to.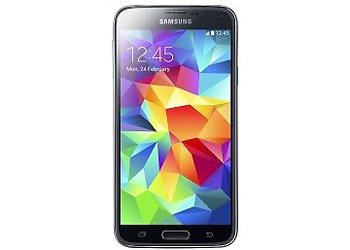 When the device accustoms itself to the SRSRoot, it'll also enjoy its customization methods. To own a rooted smartphone is to revel in battery tweaks and root-only apps. Also effective is the fact that security issues will stay away from the device. The SRSRoot isn't one to bring bloatware to the gadgets it features on.
When you root your phone, you'll have to use a Build ID. Here is what we opted for: KOT49H.G900VVRU1ANCJ. The rooting app you'll soon enjoy allows you to use your own Build ID. After the Samsung SM-G900V features root access, it'll find itself lacking in warranty. The phone will get it back, though. All that needs to be done is this: look for a post which tells you how to retrieve the warranty for your phone model.
Whenever a device with root access goes through an update, its root access is completely revoked. The system partition is then erased. An update doesn't affect the important data in the same way; neither does it damage the device's internal and external SD cards.
Prerequisites
Make sure you follow our rooting instructions after you're done with these pre-requisites:
always be sure to protect the handset's data from various major harm by performing backups;
a full NANDroid backup should also be generated;
then download, from this page, USB drivers on the notebook, then install them on that device;
Windows is the operating system your notebook must come with;
move on by fully charging the phone's battery;
deactivate the security options your phone's using;
then be sure to turn off the security programs used by the notebook.
Step by step instructions
When you are fully done with the requirements, you should move on to the next important part. Which contains the steps that help root your Samsung Galaxy S5 SM-G900V.
Begin with the following action: download the SRSRoot app on the notebook from this particular page. To do it, click on the page's download button.
You should then make sure the app is flashed and launched on the notebook.
If both of these actions are performed, here's what to do next: tap Menu. After that, tap this: Settings. You have to look under the latter in order to find Unknown Sources. But why should you locate the latter? Because you have to tap it.
We have another task for you; however, you should only perform it if you failed to do so before. Here is what needs to happen: enable USB Debugging. After that, make sure the notebook and phone are fully connected to each other.
To ensure a plugging between the 2, you need the USB cable belonging to the handset. The process will take a very short while. When it's all done, you can start the smartphone's rooting.
[sc name="banner-jos"]The latter is an action which requires you to enable a certain option. Here it is: Root Device (All Methods). If the process has begun, let it finish; usually, that takes some 13 minutes.
But this procedure may go on for longer than intended. If that's the case with you, we recommend this: redo the steps. Then restart the phone via Reboot System Now; tap the latter, then wait for the SM-G900V to start once again.
When it has done that, you can start having fun with the phone's novelties. We have a comment box under this article; use it if the rooting's giving you a headache.