Unroot Sprint Galaxy SII Epic 4G Touch (Android 4.0.4 version)
Is Samsung's Galaxy S2 Epic 4G Touch the smartphone you currently own and love? Does it have Sprint as its main carrier? Are you not satisfied with how it performs after you just finished rooting it? If "yes" is the answer to all of these questions, then you may want to know how to unroot this device so that you can have its warranty and other things back. Should you have already searched for a way to do it and weren't lucky by any stretch, try our tutorial. It is made of steps that are equally easy to follow and fast to perform so that you won't have to devote half the day for this procedure.
But in the meantime, check if your handset is the SPH-D710 model powered by Android 4.0.4 version. Then, make a backup of all important files, text messages and whatnot which you will absolutely use once the process ends. Finally, make sure that the phone comes with an Android operating system instead of another one.
And now off to the steps required to unroot the Galaxy S2 Epic 4G Touch. Every single one of them is extra important, so be very sure you go through each one carefully.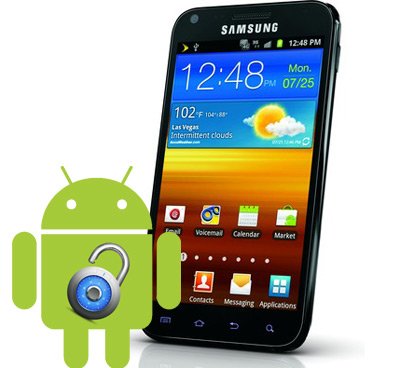 Important instructions
The guide starts off with step number one. According to it, you need to download some very important files. They are called and respectively. The first of them should already be installed if you rooted the phone.
The next thing you have to do is to start the USB debugging for step number two. No clue how? Direct yourself to the handset's Settings > Developer Options and tick the check box that reads in the following way: USB Debugging.
Step number three needs you to plug the phone to the PC you use for this operation.
Step number four tells you that you should shut down the USB Storage Mode (by selecting the message bar when the phone is connected and then choosing the option that comes called as USB Connected).
Next comes the fifth step telling you to unzip the e4gtauto-sfx.exe file from the archive and place it to the C:\e4gtauto folder instead. Now it's time to access the previous mentioned directory and execute the runfirst.bat file via a double-click procedure.
Step number six shall advise you to type B, then Enter key and afterwards to wait till you see some instructions. After they appear on the screen, you need to do what they say, because they help your device get unrooted.
To check whether or not the Samsung Galaxy S2 Epic 4G Touch is unrooted, simply see if the app drawer contains the Superuser application. If it doesn't, the procedure went as it should have.