How to Install Jelly Bean 4.3 DVUEMK4 on Galaxy S3 GT-I9305T
Time to update Galaxy S3 GT-I9305T to Android 4.3! If that's OK with you, we're offering an in-depth guide on how to have this OS on your smartphone.
Your handset is going to come across the Jelly Bean 4.3 once the following firmware is featured: DVUEMK4 official ROM. Australia has just received this firmware in April for Telstra with an enabled KIES logo on-board. Having this logo turned on means that your smartphone can be updated using KIES. But the device should have stock ROM on it in case you opt for this method. Should the phone not have it, there's always this tutorial of ours to use.
The novelties
The new OS has many things to keep you busy. For instance, you get to personalize the device and use completely new apps. Add to that battery improvements and your smartphone will deliver its best performance yet.
In case you have another phone model, using the Android 4.3 DVUEMK4 on it won't work. Instead, your device will be bricked.
Upgrading a rooted smartphone to new OS attracts several cons. They include the loss of system partition and root access. That doesn't mean your phone will lose its important data; the latter will stay where it is even after the update. The handset's internal and external SD cards will not be damaged, either.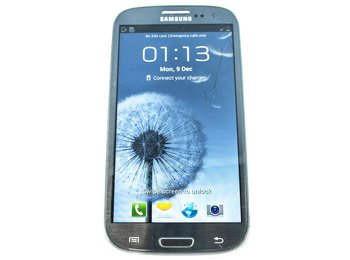 Prerequisites
Our tutorial comes with the following crucial pre-requisites:
the most important data on your Samsung I9305T must be saved, so perform backups;
generate, afterwards, a full NANDroid backup;
your handset's battery unit will have to be charged in case its charge levels are really low;
use a Windows-operating notebook;
your smartphone's USB Debugging option should be turned on next;
go to this place and download, on your laptop, USB drivers that are meant for your phone;
disable, on your phone, all of the security software running on it;
find your laptop's security software and deactivate it for this guide.
Step by step instructions
You will have to start this procedure by downloading, on your notebook, 2 important packages.
They are as follows: Odin v3.09 and the Android 4.3 DVUEMK4 for (and for ). When each of them is also saved on the notebook, use WinZip to have them extracted on it. Odin v3.09.exe will be one of the files that come out after the unzipping is over.
Open it on the laptop when you're done with the previous step, then do this next: restart the Galaxy S3 GT-I9305T in Download Mode. The Download Mode needs to happen via some guidelines. They first ask you to press and hold Home, Power and Volume Down together, let go of them as soon as a boot message comes up on the display, then press Volume Up. This is all.
You can now create a connection between the notebook and your phone with the latter's USB cord. Very soon, the Odin shall begin to look for your smartphone. When the latter is discovered, Odin will put on a sign in blue.
The firmware file has to be added to AP / PDA and Auto Reboot must be checked now. Re-partition will have to be unchecked, while F. Reset Time needs to be checked.
"Start" is the option which you need to tap now so that the DVUEMK4 starts an installation phase. If, after some 13 minutes are up, the handset starts to display "Pass" and then it restarts automatically, the new firmware has just been flashed on your device.
Your Galaxy S3 GT-I9305T can and should be unplugged from the laptop. If you have no clue how to do that, we recommend taking out the USB cable that you used for your devices' plugging earlier. If they are now unplugged from one another as instructed, there's nothing else stopping you from enjoying the new Jelly Bean.
[sc name="banner-jos"]The firmware that's just been flashed on the phone has to be launched by tapping Settings and About Phone.
When you begin to have doubts about the Android 4.3, the NANDroid backup file performed not too long ago retrieved the phone's old ROM for you. In doing so, the Galaxy S3 GT-I9305T will end up with a revoked upgrade procedure.
Should you wish to ask questions about this update process, you can do so by using our guide's comment section. It's located under this post!