How to Install ClockworkMod Recovery on HTC Rezound
HTC Rezound will make you wish for a custom recovery image. Which, in turn, will make you turn to a tutorial that will help you get this tool.
That's because once you have it on your device, the process of grabbing many different instruments will be that much easier. Among such tools we should mention root-only apps, custom ROMs and so on.
There is a perfect way to install the ClockworkMod Recovery on your phone: CWM Recovery v6.0.2.3. This was created only for the HTC Rezound, so don't use it on another smartphone.
Requirements
This custom recovery comes with the sort of advantages that your usual stock recovery does not have. And that is one of the many reasons we recommend getting the CWM Recovery v6.0.2.3 on your device.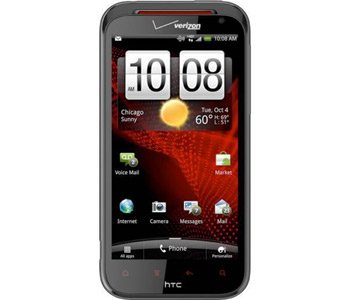 Here are the requirements which will enable you to experience a hassle-free guide: root your handset first, then go to Google Play Store and flash on your smartphone, after which you should turn on USB debugging on your smartphone, continue by charging its battery unit till the latter is full, move on to using a phone which is both carrier and bootloader unlocked, make a backup via our advanced tutorial (and, since we are here, it's best to backup the content on the phone's internal memory to an external SD card) and finish off by finding and then installing the right USB drivers for your phone on your notebook.
Instructions
After you are done reading and performing what we wrote in the previous paragraph, you need to start the tutorial per se. But before that, we feel compelled to tell you that once you have the latest custom recovery image version on your HTC Rezound, you shall have its warranty no more. Get that back by flashing official HTC firmware; should your phone be a Samsung model, you need to set to zero its flash counter with the help of an app whose name is TriangleAway. But since we're talking about an HTC model, ignore that.
Anyway, back to our tutorial: now's the time to begin it. So be sure you installed the ROM Manager app on your phone, then go to it and launch it.
After you do that, make sure you also tap on "Flash ClockworkMod Recovery". The rate of success for this step is higher if your HTC Rezound has its Internet connection well established, so check that out first before performing the previous action.
[sc name="banner-jos"]Then you should wait a bit until you spot a second screen; according to this one, the ROM Manager app is going to ask you for a confirmation of your handset's model, so simply tap on Device. A list of guidelines should be displayed on the screen; your role is to follow every single one of them as shown.
The next few things you need to do: let the ROM Manager flash the ClockworkMod Recovery that you opt for on your HTC Rezound; there should be two types: non-touch and touch, so select the one you like most. After the CWM Recovery v6.0.2.3 is flashed on your handset, you are done with today's tutorial.
If you so like, you can start into Recovery mode by launching the ROM Manager app, after which you have to click Reboot into Recovery.