How to Install Android 4.3 ZSUCML1 on Galaxy Note 3 SM-N900
Galaxy Note 3 SM-N900 is offered the chance to feature Android 4.3 and its wealth of features. An update is all that needs to happen so that your smartphone can enjoy all of that. Watch us give you all the necessary steps to upgrade your device to this operating system!
ZSUCML1 is our pick as new firmware for your Galaxy Note 3 SM-N900. It was launched last month for these countries: Hong Kong and Taiwan. For them, the new firmware comes with an activated KIES logo so that the device can be updated via Samsung's KIES as an alternative to our tutorial. To grab the new official firmware, your smartphone must feature a stock ROM. And you need to use only the model we told you to use; otherwise you will end up with a bricked different phone.
After the handset passes this procedure, you will encounter the following goodies: no dangerous bugs, a new list of features as well as new apps, a great performance via a whole array of tweaks and various options, enhanced battery life thanks to numerous great tweaks and many varied customization options.
There are some cons to updating your device, especially if you have a rooted Galaxy Note 3 N900. Here they are: you won't have root access on the handset and its system partition will be erased. Thankfully, the important data and internal/external SD cards will be safe and sound.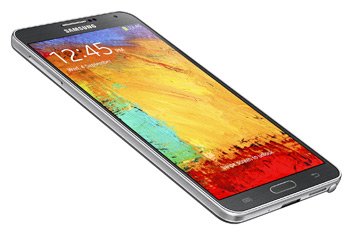 Requirements
Our requirements for this guide sound something like this:
we recommend you to first make a regular backup;
continue with a full NANDroid one;
enable, on your Galaxy Note 3 SM-N900, USB Debugging;
disable, if they're running, the security programs on your handset;
turn off the security software running on your laptop;
this laptop must come with Windows;
find and then install, on the notebook, USB drivers that are supported by your smartphone;
should you notice the battery of your handset running low, charge it as much as needed.
Step by step instructions
Ready for the update? If you are, then waste no more time and just download these on your laptop: the Jelly Bean 4.3 ZSUCML1 (the Hong Kong version and the Taiwan variant ) and Odin from this location.
Then use WinZip or WinRar to unzip each of them, after which you should move on to the next step asking you to boot the phone in Download Mode as shown right now: press and hold, together, the keys known as Volume Down, Power and Home.
Next part to concentrate on: on your notebook, be sure to open the Odin as an Administrator. The next set of instructions is easy: take the USB cord of your Galaxy Note 3 SM-N900 and use it to establish a connection between the handset and the laptop. You should be greeted by these: "Added!!" together with an ID:COM box whose color should be yellow.
If you're unlucky with the previous step, you should try and re-establish the connection by using another USB port. If that doesn't work, you need to flash, again, the USB drivers on the notebook.
If the plugging turns out to be successful, though, move on by taping BL, selecting, afterwards, a file with BL in the name, clicking on AP next, opting for a file with AP in the name, tapping CP, then opting for a file with CP in its name, tapping CSC afterwards, choosing a file containing CSC in the name, tapping PIT and choosing, at the end, a file with an extension called .pit.
Click on "Start" as soon as you check these boxes: F. Reset Time, Auto Reboot and Re-partition.
Once you notice that the flashing of the Android 4.3 firmware is complete, you will also see that your phone restarts. You can unplug the latter from your laptop after the smartphone shows up with "Pass".
[sc name="banner-jos"]Now look for the new firmware to experiment with it a bit. If you're unsure where to locate it, you can tap Settings and then About Phone.
If you find the ZSUCML1 disappointing from all points of view, you should use the NANDroid backup file to be able to restore the old ROM. If you go for this solution, the update process is going to be revoked.
We're ready for your comments and questions. Just leave them in the section underneath this post!