How to Install Android 4.3 JB ZCUANB6 on Galaxy S3 Neo+ GT-I9300I
Galaxy S3 Neo+ GT-I9300i is the focal point of our guide. This handset will receive something that shall make it worth the wait. More exactly: Android 4.3 Jelly Bean.
If you think the performance of your smartphone is in need of a boost, or you want more features, the new Jelly Bean will let you enjoy all of that and more. There will be new apps to install, customization options and so on. Apart from that, the upgrade can deliver goodies such as tweaks to make the battery last longer. The update won't deliver major bugs and it gets rid of bloatware. But in order to have all of this at your disposal, you must use the Samsung GT-I9300i instead of another handset.
The upgrade can't be possible without the presence of ZCUANB6 on your phone. Released last month for Bangladesh and this past February for India, the new firmware doesn't sport an activated KIES logo. If you want an alternative to our tutorial, OTA is a good idea. But this alternative has to be selected only if your smartphone comes with stock ROM.
If rooted, your handset's going to experience the following: an erased system partition. But that's not all: the root access will become revoked. As soon as your phone's updated to the Android 4.3 JB, you will still be able to use its internal / external SD cards and important files.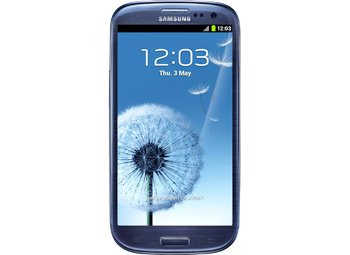 Prerequisites
You should now perform these compulsory requirements:
the Galaxy S3 GT-I9300I is compatible with certain USB drivers that should be downloaded on your laptop;
save the phone's important content by making backups;
besides creating a standard-type of backups, you must create a full NANDroid backup;
enable the option called USB Debugging on the handset;
a laptop with Windows pre-installed on it is the only kind of device that should be used today;
a full charge of the phone's battery must be performed;
disable the phone's security software;
disable, next, the security software on the notebook.
Step by step instructions
And now get ready to start the process of landing your Samsung Neo Plus GT-I9300I with this new OS. The first thing to do is go to your laptop and download some packages on it. They are as follows: Odin v3.09 and the (the version for your country).
Each of these packages comes with a variety of files with different names. Among them, Odin v3.09.exe. This file will result after you unzip the two with WinRar (or 7Zip).
The Odin v3.09.exe must now be launched on the laptop and then you'll need to do this: boot the handset in Download Mode. To get to the latter, do as follows: press and hold Home, Power and Volume Down together, then stop as soon as a boot message pops up. Once you come across that, press Volume Up.
The notebook and your Galaxy S3 Neo+ GT-I9300I need to be plugged to one another. A connection will be established once a few minutes have passed. At the end of the waiting period, the Odin shall come up with a blue sign.
This means that you can now add the firmware file to AP / PDA. After you check the boxes that appear labelled Auto Reboot and F. Reset Time, uncheck Re-partition. You will now be able to begin the flashing of the upgrade firmware.
So tap "Start" to do as indicated, then have patience for some 13 minutes. The end of the installation will be displayed like this: the smartphone will present you with a message saying "Pass" after which it shall enter into a rebooting phase. As soon as the phone is done with the latter, you will have to unplug the devices.
[sc name="banner-jos"]What comes after this has to do with the enjoyment of the Android 4.3 ZCUANB6. This addition is situated on your phone now, so go to it like this: after you tap Settings, be sure to click on About Phone.
If the novelties we mentioned earlier don't seem much, there's this option: bring back the phone's previous ROM. This is done with the aid of the NANDroid backup. This method has one drawback: the phone will have the upgrade procedure revoked from it.
To allow us to answer your questions, we recommend dropping them in the comment field below.