Flash the AffinitySERIES ROM for Samsung Nexus SCH-I515
The family of custom ROMs received a new member not too long ago. This one's name is AffinitySERIES ROM. This time around it's about a new team of developers that created it: Android Developer Alliance. They worked hard to make it easy for owners of Samsung's Nexus SCH-I515 to flash the new Android 4.1.1 Jelly Bean operating system. We played around with this ROM and we saw it delivered a faster experience overall.
You must keep in mind that the only smartphone which works with the AffinitySERIES ROM is the Samsung Galaxy SCH-I515 that is supported by Verizon. Never install this custom ROM on another gadget. Or, if you do, prepare to see it damaged.
Requirements
As you all know by now, every type of installation process involved when it's about a custom ROM requires your device to have certain features and so on installed beforehand. In the case of this handset, you need to charge it till it says 100% charged on the battery icon, you have to download a file called (the extracted file is called AffinitySERIES ROM) and GApps files pack (a file called ), then make a backup and, finally, check and see whether your phone has ClockworkMod Recovery and an unlocked boot loader on it; then check if it is version already rooted from Verizon or not.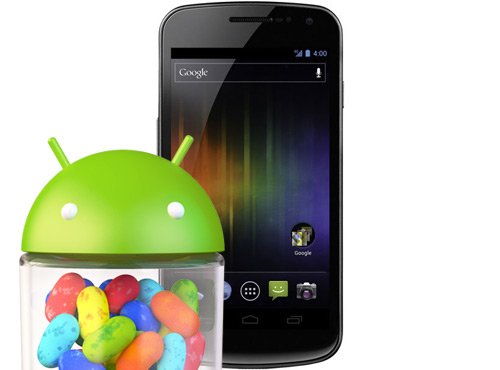 If all of the above are installed, you're ready to go. What you have to do next is to follow the steps below. At the end of the installation process you will get to experience the AffinitySERIES ROM on your SCH-I515.
Important instructions
You have to start the installation phase by copying the previously downloaded archives on the internal memory card of the phone.
The first step needs to be followed by number 2: turn the smartphone off, then enter in the ClockworkMod Recovery mode. For that you must follow the well known instructions: select at the same time the Power, Volume Down and Volume Up keys. This will help you access a mode called Fastboot. Look for the message that say Start.
For step 3 you need to enter in the Recovery Mode using the Volume key.
This action requires a confirmation; do this by finding the button for Power and clicking on it.
What comes after step 4 is step 5, for which you need to perform an entire data backup using NANDroid. In order to do it, choose Backup and Restore. When you see a screen, opt for Backup and, once that is over, return to the phone's recovery menu.
For the sixth step you have to choose the following: Factory reset/Wipe data.
After this step is the seventh one, which says that you need to choose Yes if you want to wipe data.
[sc name="banner-jos"]Step 8: choose Install ZIP from SD card. When you are done with this, the next step tells you to opt for Choose ZIP from SD card; then look for a file called .
Click on it when you find it and confirm the action. How? Easy: click on Yes.
For step 10 repeat what you were instructed to do in steps 8 and 9 and choose the file named . The Google Apps package will be installed. When you see that the process is successful, do the following: return to recovery menu using the Go back option.
Step number 11, the last one, instructs the user to opt for Reboot system now.
Once you reboot the Samsung Galaxy SCH-I515, it will have the AffinitySERIES ROM installed on it. The kind of features that this custom ROM offers are many. Some of them are these: the possibility to choose other themes for your phone,support for Facebook contacts, a user interface that's better in terms of response and intuition and many more.