Flash LiquidSmooth RC 8 ROM for Galaxy Note SGH-I717
For people who are in dire need of some way that would help them have a better-working Samsung Galaxy Note SGH-I717 with lots of varied and nice new features, we recommend a custom ROM.
Today's post is all about how to flash LiquidSmooth RC 8 ROM for your handset. For a smoother process, you are bound to happen upon requirements in all of the guides you'll see on our site. So be prepared for the ones featured here.
Requirements
Take your super duper important data and throw it in a backup, charge the battery of the smartphone either till it says 75% or 100% and download the . However, the most important requirement is this one: should you not have this phone with CWM Recovery featured on it, install the tool as quickly as possible.
Feeling like you have no patience anymore? Don't worry, the tutorial on how to flash LiquidSmooth RC 8 ROM on your Samsung Galaxy Note SGH-I717 is right around the corner.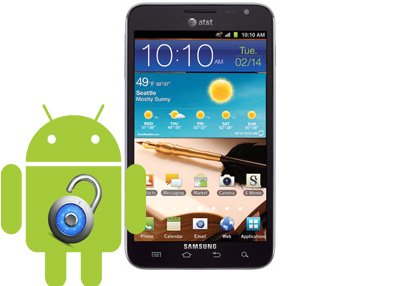 Important instructions
Start it off by performing step number 1: move the LiquidSmooth ROM archive to the phone's internal memory card, after which you are told to shut down the phablet and start it on ClockworkMod Recovery (follow our lead if you don't know how: keep pressed the Volume Up and Power buttons for about 5 seconds).
Step 2: let go of Power, but keep tapping the Volume Up key. This will allow the Galaxy Note SGH-I717 to enter in the Recovery mode. And you will be able to perform a full NANDroid backup with the original ROM by flying over to Backup and Restore and opting for Backup.
Step 3 needs that you perform the following: choose Factory Reset/Wipe Data. A screen will come on; confirm this action on it and then opt for Wipe Cache/Partition. Which will require a confirmation, as well.
[sc name="banner-jos"]The fourth step will have you choose Mounts and Storage.
Then, for step number 5, you are going to need to opt for Format System and, after a couple of seconds, choose Advanced.
Step 6: select Wipe Dalvik Cache and then choose the installation of the ZIP archive from SD Card. Next on the list: opt for Choose ZIP from SD Card. Find the Liquid-JB-v2.0-RC-d2att.zip file.
Step 7 gives you the following advice: choose the latter file. Confirm what you did and opt for Go Back.
The last step, the eighth one, requires you to choose Reboot System Now. After you perform this, the Samsung Galaxy Note SGH-I717 will be flashed with the LiquidSmooth RC 8 ROM.