Flash JellyBam ROM for Samsung Galaxy Note 2 GT-N7100
JellyBam ROM is the perfect type of solution to your flashing problems if you happen to have a Samsung Galaxy Note 2 GT-N7100 close at hand. This custom ROM will help this device you own capable of delivering the best performance of its life.
Once you follow the tutorial we have in store for you on this page, your gadget is going to feature great sound afterwards, HD videos playback and many more goodies you are about to find it on your own. But, if you skip the steps in our guide, you won't get to experience these advantages. So be careful of what we will say today.
Requirements
Also, you will have to perform some pre-requisites without which the procedure won't offer the expected results for your handset. So you are going to first need to save the data you consider important by making it into a backup, keep the handset's USB cable close by, look for CWM Recovery on the gadget, charge this model until you spot the battery icon glowing full and package on your notebook.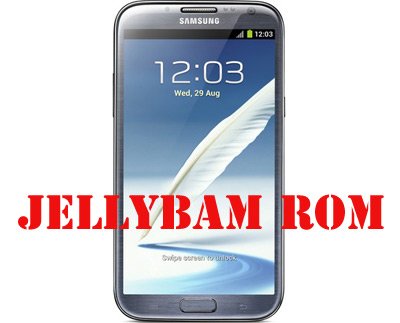 After everything is settled with the Samsung Galaxy Note 2 GT-N7100 you own, you can finally try out the steps needed for it to get flashed with the JellyBam ROM.
Important instructions
Copy, for starters, the custom JellyBam ROM to the device's internal memory card; the latter is inside the phablet if you have no clue about its exact location.
[sc name="banner-jos"]Turn the latter off, then restart the phone and enter into ClockworkMod Recovery in the following manner: select at the same time (for about 5 seconds) the Volume Up, Home and Power buttons.
The next operation to perform is to opt for Factory Reset/Wipe Data; after you do that, you will have to confirm everything you just did.
Once you are done with this step, what comes next should happen as follows: choose the option you'll see appear as Wipe Cache Partition and also confirm it when you are done.
Another thing you are required to do for this guide is to opt for Install ZIP from SD Card, then select the zip archive from the phablet's internal memory card.
Which leads us to the following step, the sixth for today: go to the file that's labeled JELLYBAM-n7100-PAOKP10_v1.3.0.zip. What do you need to do with it, you aks? Well, you have to opt for it, then confirm the selection and wait until the ROM is installed (this should not take a lifetime, so just have a little bit of patience).
Only then can you choose Go Back.
And now there is only one step left: tap on Reboot System Now so that the Samsung Galaxy Note 2 GT-N7100 gets its JellyBam custom ROM.