How to Update Galaxy Ace 4 Lite Duos SM-G313M to KitKat 4.4.2 UBU0ANG4
If you're up for an update for your Samsung SM-G313M, we will reveal the steps to get it. This tutorial contains official firmware to do so. Simply go with our instructions and everything should go smoothly!
The firmware that delivers novelties for your device is Android 4.4.2 KitKat UBU0ANG4. The countries it is recommended for are these: Brazil (Claro), Panama and Uruguay. August of this year is when the new firmware came out.
The new update file you will install soon doesn't offer an activated KIES logo. That's why only OTA can work as an alternative upgrade route. For this option to truly work, your device must feature stock ROM.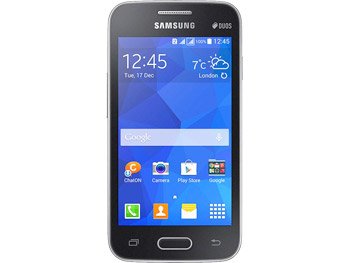 The benefits of this official firmware
Only flash the official firmware if your device is the right model. An inappropriate model will be damaged if this tool is used.
The Android 4.4.2 KitKat UBU0ANG4 means a lot for your gadget. There are many goodies to make it better. Like battery tweaks for superior battery performance. The device will, thanks to the official file, receive customization solutions.
As a result of being updated, the gadget's processor will move much faster. New apps, zero bloatware and new features are other offerings. Security problems aren't present.
The device you upgrade today may be rooted in advance. If so, it will lose its system partition as well as its root access. Apart from these disadvantages, the device won't have other stuff to worry about. Nothing worrisome will happen to its internal / external SD cards. The data of importance won't be touched, either.
Prerequisites
The next part of our tutorial is dedicated to requirements. They smooth things out for you, so be sure to follow them. Here you go:
Galaxy Ace 4 Lite Duos SM-G313M has important files and whatnot, so create backups to keep it safe;
you need to also generate a full NANDroid backup;
Windows is required to run on your laptop for the update;
return to your device and enable USB Debugging there;
you must keep a fully charged gadget for the update;
your laptop will have to function throughout the upgrade with its security programs turned off;
the gadget you want to update must have its own security programs turned off;
USB drivers compatible with the Samsung SM-G313M need to run inside your laptop;
download and flash them there from this page.
Step by step instructions
Your laptop is the star of our first step. This is what you should do with it: download the KitKat 4.4.2 UBU0ANG4 official firmware there. Pick the version that works with your country: , , and .
Now find Odin v3.09 and download it on the laptop, too. Choose either WinZip or 7Zip for this step asking you to extract the already downloaded packages.
The unzipping of the packages will leave room for several files. Pick, from among them, this one: Odin v3.09.exe. As soon as you're done, open the file on the laptop and enter the Samsung SM-G313M in Download Mode.
A very easy way of doing that is by using these actions: simultaneously press and hold Home, Power and Volume Down until you are delivered a boot message. When the screen contains that message, do the following: press Volume Up.
When the device is already in the Download Mode, you can create a connection between it and your laptop. The plugging will happen only if the gadget's USB cord is used.
The Odin should reveal a blue sign when the connection's been established. Up next is this step: add the firmware file to AP / PDA. Now uncheck this box: Re-partition.
This couple of boxes have to be ticked before you move on: F. Reset Time and Auto Reboot. To continue, you need to do this: click on "Start". By enabling this option, the update can now begin.
When the process starts at last, wait until it finishes. This phase shall take no longer than 15 minutes. Once time's up at last, a message in a green background will come up. It should read "Pass".
If the upgrade does need more than those 15 minutes, do this: retrace the previous steps and redo them all over again.
[sc name="banner-jos"]In case no problems appear during this step, simply take out the USB cord to unplug the Galaxy Ace 4 Lite Duos SM-G313M from the laptop. Nothing will stop you now from enjoying the new apps, features and so on. To have them lined up for you to test out, tap these: Settings and after that tap About Phone.
The NANDroid backup file we mentioned in the part where we talked about requirements has a purpose. And that is to help you restore the former ROM if you don't enjoy the update. As a result of opting for this file, the upgrade will be revoked.
Use the comment box under this post if you have problems with the update guide.