Update Galaxy W GT-I8150 to Jelly Bean 4.2.2 using Cyanogenmod 10.1
After you are done with this tutorial, you will see your Samsung Galaxy W GT-I8150 updated to Android 4.2.2. CyanogenMod 10.1 Even if the Cyanogenmod 10.1 is not recent, it still has great features that will offer a superior performance on all levels.
Problems like bugs are not going to frustrate you after you update the smartphone to the newest Android 4.2.2 Jelly Bean. What will make you appreciate the firmware even more will be the fact that your device will be much more stable than before.
Requirements
Pre-requisites will follow next. So pay attention to the following:
root your Galaxy W via our dedicated tutorial;
find a custom recovery image such as TWRP or CWM Recovery on the handset;
charge the battery of the GT-i8150 if you notice it lacks enough life to make it through this tutorial – turn on USB debugging;
download the and Gapps archive from this location on your laptop;
create a backup and be sure to have only the most important data on it included in the backup.
We have made our point about requirements. Now we will make a different point, one that is sure to list all of the actions you will need to perform so that the update goes as planned.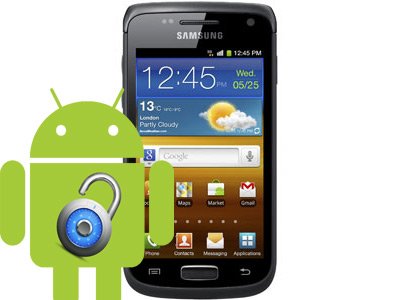 Important instructions
So, moving on: here are the various instructions you must follow like we lay them out. Here goes nothing.
First guideline in our book is this one: since the files we told you to download on your laptop are already on the device, you need to plug, with the handset's USB cord, the Galaxy W to your laptop.
Make sure they are connected accordingly before you transfer the Google Apps and the Cyanogenmod 10.1 to the smartphone's memory card. After the smartphone is no longer open, you should do the following to send it to Recovery Mode: press and simultaneously hold Power, Volume Up and Home.
The next prompt which you have to follow tells you this: create a NANDroid backup by opting for Backup&Restore, afterwards choose Backup. Select, next, Factory Reset / Wipe Data and Wipe Cache Partition.
What perfect time than now to install the Cyanogenmod 10.1 on your Galaxy W I8150 by performing the following: Install zip from SD card and Choose zip from SD card. Confirm everything.
Let the process of flashing start and end in a couple of minutes' time; then install the Google Apps package by doing exactly the kind of operations you did in this paragraph (but start from this bit ""Install zip from SD card (…)).
[sc name="banner-jos"]The data on your Galaxy W I8150 will have to be wiped for the next move. This is required to perform it: choose Factory Reset / Wipe Data, Wipe Cache Partition and Wipe Dalvik Cache. When you are done, opt for Go back. Choose the system restarting option and wait for this to end.
If you like what the handset can welcome you with after the firmware for the update is on it, then you have nothing to worry about. Still: if the Galaxy W GT-I8150 is annoying you, you can always go back to its old ROM.
Follow this guide to do that: go to the smartphone, power it off, boot it into the Recovery Mode, then opt for Backup&Restore; next up: choose Restore, then wait for a list to pop on the screen and opt for your desired ROM.