How to root Samsung Galaxy W I8150
Galaxy W I8150 is among Samsung's successful bunch of smartphones. So naturally, there had to be a way to root such a model if the owner wanted to perform this type of procedure.
After some scooping around we came across several steps that would be just great for our tutorial today. In other words: today is all about how to root the Samsung Galaxy W.
Requirements
The method we have for you today is incomplete without the requirements we are about to write here. So off we go: download Rooting Package, activate the USB Debugging, perform a NANDroid backup using this guide, turn security software off (on both your phone and your Windows-based laptop) and be sure that the phone's battery is fully charged.
As for losing the handset's warranty: get it back in two ways. One of them: unroot the Galaxy W GT-I8150. The second one: install the official stock ROM. And this is all there is to the part of our tutorial dealing with pre-requisites.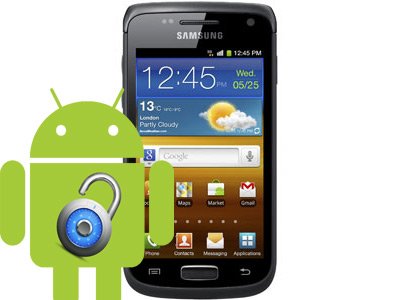 Our method of rooting the Samsung Galaxy W is made of a couple of steps.
Important instructions
The step to debut all of this is the following: after you , you need to make sure to put it on the laptop's desktop (the files it contains need to remain where they are in the folder). At the end of this operation you have to be careful to use the smartphone's USB cord so that the Galaxy W i8150 and the comp are connected.
Step 2: move the Rooting Pack from the laptop to the phone's SD card and disconnect the smartphone once the transfer finishes.
[sc name="banner-jos"]The step to follow all of the above is the third one: switch the phone and restart it into Recovery mode, as usual (by pressing and holding Volume Up, Home and Power; they must be pressed and held simultaneously for few seconds).
Now you can proceed to the fourth step: don't press on Power anymore (the handset needs to be turned on when this happens). The display of the Galaxy W should spot a box logo; when you see it, you are required to let go of Volume Up and Home. Once this is over with, tap on Menu. The Recovery mode is now launched and you have to use Volume to opt for Apply sdcard:update.zip. Confirm this by tapping on Home.
For step number five make sure to go to the update.file. Now, in order to flash it as soon as possible, you have to opt for it.
Step 6: find the recovery menu and select Reboot System Now at the end of the flashing operation.
If something goes wrong or simply decide to unroot the phone, you can use this guide for a successful operation.