Update Galaxy Nexus I9250 with Codename Android 4.1.1 Custom ROM
A way to update your Samsung Galaxy Nexus I9250 with Google's Android 4.1.1 Jelly Bean operating system has just been offered. But it's not something official, so we don't recommend our guide to someone who's a newbie at such things. The guide is very similar with this one.
Proceeding with this tutorial requires something to do first. Like verify if the battery is 100% charged, making sure that the handset has the bootloader unlocked and that it's the i9250 variant.
You must synchronize the Contacts list with your Google account, verify if the phone is rooted and activate the USB Debugging. Don't forget to perform a full backup with your actual ROM then install ClockworkMod Recovery on your device.
Below you will be able to find out the exact way to install Codename Android JB Custom ROM on Android 4.1.1 for your Google's Galaxy Nexus I9250.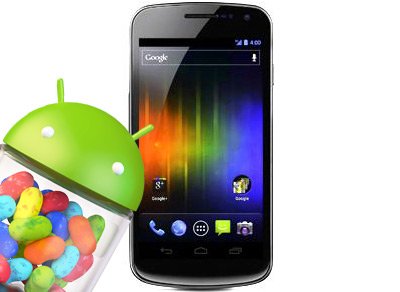 Important instructions
Step number one has you download the .
Then, for step number two, you need to save the file into a dedicated folder, on your PC.
Step 3: don't extract anything, just download the compatible then perform a connection between the laptop and the phone.
For step 4 you need to copy the files from PC to the internal phone's memory card.
Step 5: once the files are copied, you can disconnect the phone from the laptop. Now switch the phone off.
The sixth step will require you to perform this: press at the same time for about 5 seconds the keys for Volume Up, Volume Down and Power and enter in the ClockworkMod Recovery mode.
Step number 7 goes in the following manner: choose, after the Fastboot mode is loaded, the option called Recovery. This is going to activate the CWM Recovery menu. Now use Backup, when in that menu. This is employed so that a full NANDroid backup (with the ROM included) is made. Should you know that a copy like that exists, don't perform the action. Just opt for Factory reset/Wipe data.
[sc name="banner-jos"]Step 8: confirm this and then go to Advanced.
Once there, the ninth step needs you to choose Fix Permissions and choose Yes. Afterwards you are required to choose Install zip from sdcard.
Step 10: opt for Choose zip from sdcard and locate the Codename Android JB ROM archive.
When you find it, step 11 asks you to install it and, after that is over, tap on Choose zip from sdcard.
Step number 12: install the Google Applications pack and go back to the recovery menu once everything gets flashed. Next you need to choose Reboot system now.
The last step goes like this: after about 5 minutes pass, the booting will be over (if this doesn't happen or it takes more than the amount of minutes we mentioned, take the battery out and, after about 5-6 seconds, put it back in its place; then you should repeat all the steps one more time).
You will then need to enter your GMail details. And that's about all you should do. The Galaxy Nexus I9250 has finally received an update thanks to the Codename Jelly Bean Custom ROM on Android 4.1.1.