Update Galaxy SL GT-I9003 to Android 2.3.6 XWLF2 Official Firmware
If you've been dying to get your hands on firmware that can update Galaxy SL GT-I9003 to Android 2.3.6, we came across XWLF2 official firmware, tested it and came to the conclusion that it's worth it. Find out why from this tutorial.
The Galaxy SL I9003 (the phone is also known as Galaxy S LCD) has been on the market since March 2011. The new firmware it will receive from us today was launched last year in June. Only these countries can use it: Italy, Open Austria and Poland. If your smartphone is not the one we're using here, don't read on. If you do, your handset will get bricked.
Now that you know that, here's some info on the consequences of upgrading your smartphone with this new firmware: the system partition will be erased and the root access will be revoked.
The novelties
Now for the good stuff: even if you apply this update, the important data will remain on your handset and the internal/external SD cards won't be compromised. Also, don't panic if you're not owning a phone with a custom ROM running on it: the upgrade will happen nonetheless. And, thanks to the fact that the XWLF2 has the KIES logo turned on, you can use the KIES software to get the update.
Have a look at the batch of features coming your way after the update is performed: CMAS (short for Commercial Mobile Alert Service), better stability while moving between home screen panels, mobile hotspot bug fixes and better security overall.
The firmware comes with an upgrade to VZ Navigator featuring all the latest 3D map enhancements, better battery life whenever you want to use Phone Book Access Profile Bluetooth headsets, enhanced data throughput performance in environments that register low 4G signals, Visual Voice Mail updates, updated Favorite Contacts widget, the ability to see how much longer you have to wait while you do an OTA update, Vcast apps and all-round better stability for data connectivity after you turn Airplane Mode off.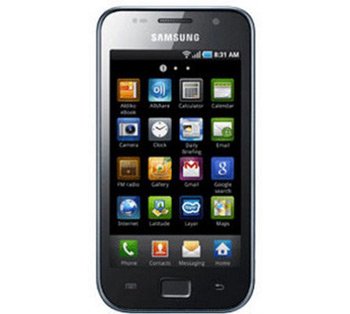 Requirements
Now be sure to read all about our important requirements:
turn off the security programs running on your handset and laptop;
download and install USB drivers for the smartphone on your notebook;
your notebook should be running Windows;
charge the battery of the Galaxy SL I9003;
on your phone, the option called USB Debugging must be enabled;
perform both a regular backup and follow it up with a full NANDroid backup.
Step by step instructions
Once you are done with these pre-requisites, the tutorial is all yours. First things first: look for the Gingerbread 2.3.6 I9003XWLF2 (the Italy version , the Open Austria version and the Poland version ) and Odin to have them downloaded from this page on your notebook.
These packages must be extracted on the device afterwards, so look for a tool to unzip them with. Then enter your device in Download Mode by performing these instructions: press and simultaneously hold Volume Down, Home and Power till the Android icon appears on the phone's touchscreen.
Turn your attention to this step next: open the Odin on the laptop as Admin and move on to the USB cable of your handset; you will need it to establish a connection between the Galaxy SL GT-I9003 and the laptop. The success of this phase will be given by a message saying "Added!!" and a yellow ID:COM box.
If they don't appear on the screen, you have to consider using another USB port or flashing those USB drivers a second time. After that click on PDA, opt for a file with a CODE in its name, tap Phone, choose a file which will have MODEM in the name, click on CSC, opt for that file which has CSC in the name, tap PIT and be sure to select a file that comes with a .pit extension.
Follow these steps next: after you check F. Reset Time, Auto Reboot and Re-partition, you will need to tap "Start" and then have patience all throughout the installation of the new firmware.
[sc name="banner-jos"]At the end of the flashing, your handset is going to restart and then you will be welcomed with a "Pass" message. This translates into the last step, which is: unplug the I9003 from your notebook and start exploring the Android 2.3.6 Gingerbread update your device has just received.
If you aren't satisfied with he XWLF2 official firmware, the NANDroid backup file should be used to restore the phone's previous custom ROM.
We have a comment field below that you can use if you don't understand something about today's procedure or if you deal with problems.