How to Unroot Samsung Galaxy Tab 2 10.1
Should your tablet of choice be Samsung Galaxy Tab 2 10.1, you probably have already rooted it. Many users claim they don't like how their gadget acts after this procedure is over; most importantly, they miss the lost warranty and the factory settings which attracted them to this model in the first place.
Then there is another reason of distress: you won't be able to grab a certain upgrade due to several custom ROMs you installed on the tablet. If you're one of these users who are not impressed with the whole rooting process, today we wrote a tutorial which will teach you how to unroot the Galaxy Tab 2 10.1 quickly and in the easiest way ever.
Requirements
Unrooting a gadget is always in need of the fulfillment of a group of requirements. The ones to look out for here are these: unroot your device if you've previously rooted it with one of our guides; Verify if your device is one of these models: GT-P5100, GT-P5110 or GT-P5113.
Download these two files one after the other: (you must choose very carefully your model) and Odin. What the last requirement needs from you is as follows: charge the battery of the Galaxy Tab 2 10.1 and generate a full backup. That's all there is to it.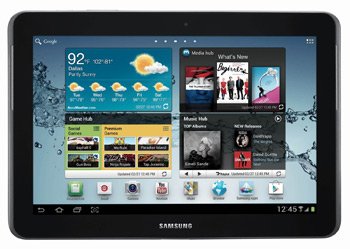 The next subject on our list of to-do things: teach you the steps needed for the unrooting of the Samsung Galaxy Tab 2 10.1.
Important instructions
They start with the first one: after you grab, online, the two files from earlier, you will need to place and then extract their contents to the desktop of your laptop.
The action to perform next is part of this guide's second step: initiate the execution of the Odin tool via the double click method, wait till it opens and then select the PDA.
Step three is going to need this from you: choose the Stock Firmware file and then make sure to have F. Reset Time and Auto Reboot activated in Odin; take a look at the box called Repartition: should it be checked, make sure to uncheck it.
[sc name="banner-jos"]Switch the tablet off and reboot it into Download; Volume Down and Power must be pressed and held in order for this action to be fully performed.
Step five comes along and it tells you to plug the tablet to the laptop via the former's USB cord; do this while the product is in the Download Mode. So that the gadget starts flashing the necessary files, you need to tap on Start. After a couple of minutes, the process will end.
Final step, the sixth, will ask you to wait for the Galaxy Tab 2 10.1 to reboot by itself. When it does that, the tablet will have been unrooted.