Update Galaxy Nexus I515 (Verizon) to Android 4.2.2 AOKP Build 4 ROM
How would you feel about a tutorial exploring all the ways in which your Samsung Galaxy Nexus I515 (Verizon version) could feature Android 4.2.2?
If you like how that sounds, then we recommend our very own guide on how to update your device with this type of operating system via AOKP Build 4 ROM.
The right way to approach such a topic is with care, because if you don't pay close attention to our requirements and steps, your handset can easily require a trip to someone who specializes in restoring damaged devices.
Requirements
And because we mentioned something called "requirements", here is what we meant with it: first make a backup that should include all of the data deemed as very important, use only the Samsung Galaxy Nexus SCH-I515 (Verizon) for this guide, get a custom recovery image on the handset, charge the battery if it's almost empty, turn on USB Debugging, use a phone that is factory unlocked and install the USB Drivers for it on your computer.
You should download two files once you are done with the latter pre-requisites; you will find them labeled as Google Apps Package (the file is available here) and .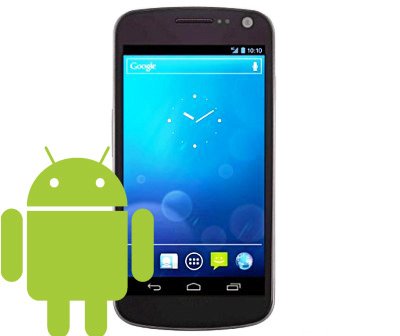 Another important thing we need to mention here: after the installation of the update is over, you may notice bugs. But they will not pose serious threats to your handset.
Also, there is no customization possibility with the tool you'll install on the Nexus I515 (also known as Google Nexus Prime). But anyway, let us now turn our attention to the steps below.
Instructions
Number one in this guide will request the owner of this phone to do as follows: move the Android 4.2.2 AOKP Build 4 ROM and the Google Apps Pack to the handset's memory card. Once this action is performed as instructed, you will need to leave the content of both files as it is and power the Nexus I515 off.
Do the following for step number two: boot the phone into ClockworkMod Recovery by selecting, at the same time, Volume Down, Volume Up and Power; when you're done, just opt for Recovery. Now perform a full NANDroid backup with the installed ROM by choosing Back&Restore, then opting for Backup.
Step three will need you to return to the main recovery menu of your smartphone and choose Factory Reset/Wipe Data.
[sc name="banner-jos"]Opt for Choose zip from SD card, select the ROM file from the memory card, confirm the installation and have some patience with the latter action.
After the ROM is on your Nexus SCH-I515, the fifth step will require you to also flash the GApps Package. Do it like this: select Choose zip from SD card and repeat what you had to do for the fourth step.
The final step will ask you to opt for Go Back. Now choose the system rebooting. And with that, the Samsung Galaxy Nexus I515 will welcome you with the Android 4.2.2 AOKP Build 4 ROM.