Update Galaxy Core LTE SM-G386F to Jelly Bean 4.2.2 XWUANC2
Time to introduce Galaxy Core LTE SM-G386F to Android 4.2.2. If you want your handset upgraded to something that will improve it in more ways than one, give our guide a read.
Before you occupy yourself with the update, be sure you're using our guide on Samsung SM-G386F. If your phone's called differently, you will end up with it bricked. Second important thing to keep in mind: a rooted handset is going to end up damaged once the update's over. Here's what will be affected: your phone's system partition as well as root access. Both of them will be wiped out. No damage will be done to the device's data or internal / external SD cards.
Your smartphone will welcome the Android 4.2.2 only if XWUANC2 is installed on it. This new firmware has become available for Romania (Orange) since March.
The novelties
In case you're curious about the new OS, here is what consists of: a new Gallery app and improved Bluetooth audio streaming. A second group of novelties contains a USB debug white-list and a new set of download notifications. Moving on, the phone will experience low battery bug fixes.
Other goodies: a new set of sounds for wireless charging and tweaks that will customize the handset. The latter will also allow you to long-press the WiFi Bluetooth icons in Quick Settings in order to be able to toggle the on/off state.
The XWUANC2 won't let you employ Samsung's KIES; that's due to the fact that its KIES logo is not turned on. A method you can use instead of that is OTA, but it works best with a phone sporting stock ROM. If no such thing is available on your handset, you can use our guide.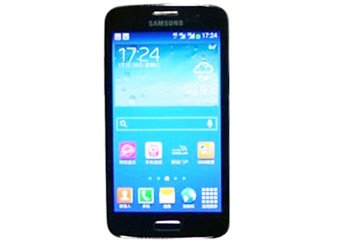 Prerequisites
Some necessary pre-requisites are needed before the upgrade:
turn off the programs that offer protection for your phone against security issues;
then turn off the security programs installed on the notebook;
when battery levels are low on your phone, it's a good idea to fully charge the device;
Windows needs to be the OS of choice for your laptop;
after a regular backup's been created, a full NANDroid one should follow;
your notebook needs to feature USB drivers that work only with your Galaxy Core SM-G386F;
USB Debugging has to be turned on.
Step by step instructions
The following is needed as first step: download files known as Jelly Bean Android 4.2.2 XWUANC2 for Romania (Orange) , then Odin v3.09 from this page on your laptop. The second file will be found here.
They need to be unzipped now, so be sure to unzip them both with one of the following: 7Zip or WinRar. Your notebook has to have a launched Odin v3.09.exe, so open it next.
Next action to be done: enter the handset in Download Mode. This needs to include the following steps: press and simultaneously hold Home, Power and Volume Down until you are greeted with a boot message appears, which means that you should press Volume Up after you stop doing what you were doing earlier.
Once your Galaxy Core SM-G386F is in the desired mode, go on and assure a plugging between it and the laptop. Your smartphone's USB cord will function as a plugging tool. As soon as the Odin delivers a blue sign, the connection will have finally been created.
For the next step, make sure the firmware file is added to AP / PDA. After it is, check Auto Reboot as well as F. Reset Time, then uncheck Re-partition.
The new firmware is ready to land on your handset. Help it do that by finding "Start" and clicking on it. About 13-15 minutes will pass between the start of the firmware's flashing and its completion. Which completion is going to be signaled by two actions: "Pass" will come up on-screen and then the phone will reboot.
[sc name="banner-jos"]Finalize the procedure by unplugging the smartphone from the laptop. This will leave you with the exploration of the XWUANC2. It needs to begin like this: go to the Galaxy Core LTE SM-G386F and tap Settings, then tap About Phone.
When you've played with the new firmware for a bit, you will see if you like it or dislike it. When the latter happens, the NANDroid backup file will restore the old ROM. In doing so, the upgrade will be revoked.
Are you having problems during the procedure? Our comment field below will take your questions and answer them as quickly as possible!