Guide: Root Motorola Droid Bionic (5.9.902 Firmware)
We recently found some tool which can root your Motorola Droid Bionic. You can find it under the name of 5.9.902 firmware. It is going to leave your smartphone without its warranty; but the latter can be recovered if you do a quick search online.
Requirements
So if you feel ready to have your handset rooted as soon as possible, take into account some requirements before you start the procedure. They are as follows: make backups, use a laptop that has Windows as its operating system, charge the battery of the phone if it's empty, make sure your smartphone has minimum 4GB on its internal memory card and 2GB on its internal memory. You must activate the USB debugging and check whether or not the Droid Bionic comes with the default 901 system present on it.
The tutorial which aids you with the rooting of this phone is made of the following steps. Use them carefully.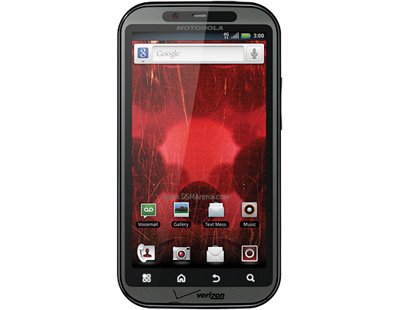 Important instructions
Step one: copy the 901 to 902 update archive to your laptop.
Step two: plug the Droid Bionic to the computer and move the archive to the phone's internal memory card. Now unplug the devices one from the other and switch the smartphone off.
Step three: press Touch (you'll find it left of Home) and then tap on Power; this is going to help the device to be restarted in a mode called Safe Strap Recovery, after you which you have to opt for Backup&Restore. Once in this phase of our guide, it's best to keep the recovery image located at \Safestrap\Backup.
For the fourth step you need to choose Go Back; once returned to the recovery image area, opt for Safe Boot Menu.
Step 5: choose the Toggle Safe System option.
Step 6: choose Go back and check if the Safe System is already disabled.
The following step, number 7, requires you to restart the system.
Step 8: wait for the phone to reboot, then update the Superuser application and all the apps installed on your device. Switch the Droid Bionic off; now tap on both buttons for Volume. When the device is on, it will restart it into Recovery Mode. You should now opt for Recovery using the Volume button.
Click on Power for step number 9 and select the same option, then opt for Apply Update.
Step 10 instructs you to choose the 902 Update zip package. When you're done with that, reboot the Droid Bionic. All that you need to do now is the following: get the Root checker application to see if your phone is rooted or not.
[sc name="banner-jos"]The following couple of steps tell you to launch an app called Safe strap, then opt for Install Recovery, reboot the phone and tap on Menu. This last action is going to reboot the Droid Bionic into a mode labelled Safe strap recovery.
After that happens, you should choose Backup&Restore, generate a full backup of 902 system and opt for Safe boot menu.
Now choose Toggle safe system, have patience to see this command executed and then choose Go Back.
Look at the Safe System. If is enabled, then choose Wipe Cache Partition.
Afterwards you will be asked to opt for Advanced and Wipe Dalvik Cache. Choose Go Back, then select Return menu and finally opt for Power off.
After you're done performing this action, do the following one, which goes like this: restart the phone; your Motorola Droid Bionic will now be rooted for you to try out.