Root Asus Transformer TF101 on Android 4.0 ICS
If you just bought an Asus Transformer TF101 and you think it's a great gadget for all intents and purposes, then you will most likely want to root it at some point or another. This procedure is now possible thanks to a series of steps we will talk about shortly. The guide we have on this page is meant to help your tablet regain its former root access that you were a fan of once. The latter tends to be lost as soon as the gadget goes though an update to Google's Android 4.0 Ice Cream Sandwich operating system. Only use our guide if you have the Asus Transformer TF101 instead of a different model. If you choose to use with another tablet, the method will not be successful and it will ruin your device.
Requirements
Also, keep in mind the following fact: once you root the gadget, its warranty will be there no more for you to use. Also, the tablet needs to feature the Android 4.0 version, not another one. To regain the initial warranty, you can restore the original firmware of Transformer TF101 via a customary rooting process.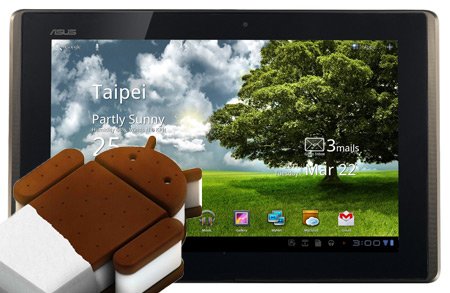 Important instructions
The first step you must follow is this one: download two files called and . Both of them can be found on the Internet.
The second step requires you to move both archives onto the tablet's desktop, then use your mouse and execute the Asus Synchronization file. This is going to install the program needed for the rooting phase.
Next on our list is step number three. This one will ask you to do the following: the tablet's screen will show you some guidelines after the program from the earlier step was installed. You must do as these instructions tell you to, then turn on USB debugging. The quickest way to perform that is by going to the tablet's Menu for starters. After that you must access the Settings tab, then the Applications Development option and, finally, the option that is marked USB debugging.
The fourth step sounds like this: take the USB cable that came with the tablet. Now employ it to connect the device to the laptop (or comp) you have on the desk.
For step number five you will be asked to unzip the files from the Rooting Pack archive into a dedicated folder, then execute the run.bat file; this is the file that is found on the archives you just extracted.
Step number six is going to need you to wait till you spot a couple of instructions. Then, when you see them, follow them accordingly and the Transformer TF101 will start to root.
Your gadget is finally rooted. Be prepared to be enthralled!