Install AOKP Jelly Bean ROM for Samsung Galaxy S3 SGH-I747 (AT&T)
We are sure that many of you who own Samsung's Galaxy S3 SGH-I747 (AT&T version) have tried to install a custom ROM on it at some point, but didn't succeed. You're in luck today: this post will teach you how to install AOKP Jelly Bean ROM on this phone.
This is one of the few tools which don't come with bugs; instead, you will be offered various upgrades at certain points in time if you decide to get it for your device.
Requirements
Once you made the decision of grabbing it, you will need to follow some requirements and steps to get everything in order. First, let's see the pre-requisites: download two files named and (the name of the archive is gapps-4.2-jb-12.19.2012-signed.zip), look at the battery and charge it if it's close to going empty, create several backups and make sure there's ClockworkMod Recovery integrated somewhere on your smartphone.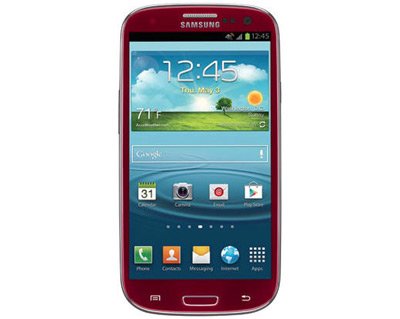 The second stage of our tutorial is now ready. If you want to find out how to install the AOKP Jelly Bean ROM on the Galaxy S3 SGH-I747, just follow the steps below. We will explain them to you so that you can understand them even if you're not used to such a procedure. Here we go.
Important instructions
The guide today starts with step number one; it urges you to move both files: the AOKP Jelly Bean and the GApps pack to the memory card belonging to the handset.
Then you will need to proceed to the second step, which tells you to switch the smartphone off and then restart it into ClockWorkMod Recovery by selecting at the same time the keys for Power, Volume Up and Home. You will enter Recovery Mode soon.
Now you should, for step number 3, generate a stock ROM backup; which is to be performed in the following manner: go to Backup&Restore and, once there, opt for Backup. Which gets us to the next action: choose Factory reset/Wipe data and select Yes.
Step four needs you to opt for Wipe Cache Partition and then tap on Yes. Moving on with our guide, you will have to do as follows: choose Advanced, select Wipe Dalvik Cache and then opt for Yes. Follow this up by choosing Mounts&Storage, then choose and confirm the Format/system option.
[sc name="banner-jos"]Then, for the fifth step, you will be required to choose the installation of the zip file via the phone's memory card. After that you must select Choose zip from SD card, go to the option called Locate and then opt for aokp_JB_4.2_d2att-ota-eng.task650-1.17.2013.zip and click on Yes.
For step 6 you will be asked to select the installation of the archive from the phone's memory card. After that you must Choose zip from SD card, then Locate and choose and confirm Google Apps zip archive.
The final step goes like this: choose Go Back and opt for phone's restarting. At the end of the process, the AOKP Jelly Bean ROM will be present on your Galaxy S3 SGH-I747.