How to Root LG Optimus F7 LG870
Looking forward to rooting LG Optimus F7 LG870? You've made the right choice using our tutorial. The post contains instructions that are easy to follow. And you also get to see the benefits of having a rooted device!
Root access can turn your smartphone into another device. This means new stuff and ways to improve its performance. As for the tool which delivers those on the phone, we're going with SRSRoot. More precisely, this instrument is an app that comes for free.
The handset hasn't come out that long ago. Even so, its dual-core 1.5 GHz should be improved. The SRSRoot app has all the benefits of turning it into a faster one. With the freeware installed, your phone has access to custom ROMs and battery improvement tweaks. The freeware guarantees a complete lack of security problems. Its novelties continue with customization options and new features.
The benefits of this procedure
Superuser and admin permission is introduced alongside root-only apps. The phone is known as LG Optimus F7 US780 for US Cellular, too. Among its various other specs is this one: an Android 4.1.2 JB. Nothing negative happens to this version: there's no Android version the SRSRoot isn't compatible with.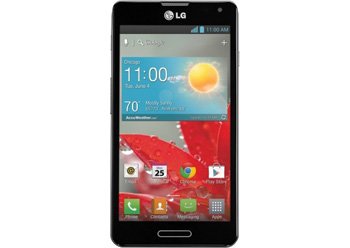 You'll be needing a Build ID for the rooting. You can either choose ours (JZO54K) or another one. The freeware is powered by an SRS Server.
There's an after effect when it comes rooting your device. This con involves the latter's warranty, which will be revoked. To see it back in action, you'll have to go online and look for a guide. The tutorial must be written with your LG Optimus F7 LG870 in mind.
Now that you have a rooted product, you may wish to apply an upgrade on it. If you want that for the handset, be prepared for after effects once more. Only this time, your smartphone gets multiple elements damaged. The update once finished, your phone won't have its usual system partition; neither is the root access available. The procedure isn't going to affect these: internal / external cards and data of major importance.
Prerequisites
What this guide cannot function without are requirements. Their presence is signaled below:
it's always required that you download, on your laptop, USB drivers your phone agrees with (they're on this particular website);
the download over, have the drivers flashed on that laptop;
enable USB Debugging on your smartphone;
backing up the phone's important content is necessary;
a full NANDroid backup should also be created;
Windows has to be featured on the laptop;
security programs are to be turned off on the handset;
the security programs used by the laptop must also be turned off;
your LG Optimus F7 LG870 must have its battery fully charged for the rooting.
Step by step instructions
You can start the procedure as soon as these pre-requisites are applied.
Your first move: to download the SRSRoot on the laptop. For that, open this link on it; then click on the download button available on that page. If the download process is over, you should install the freeware on the laptop.
Once the app's there, open it and enable Settings after Menu (on your LG Optimus F7). Settings has an option under it; you'll see it's called like this: Unknown Sources. Now that you've found it, enable this option.
Another very important thing to do is this: enable, on the same phone, USB Debugging. This is the option we told you about previously. You had to turn it on then; so if you haven't, you can tap it at this point.
Afterwards, we'll need you to do the following: connect the handset to the laptop. This kind of process has to be done with the USB cable of your smartphone. If the plugging is achieved, your next move is easy: begin the rooting.
For a smooth operation, it is recommended that you enable Root Device (All Methods) first. Should you be rooting your device for the first time: you have to wait a bit till the process is done.
The latter is completed as soon as 10-15 minutes are up. When the smartphone has to allow a longer period of time for the rooting, you're in for a problem. Solving this is very easy.
[sc name="banner-jos"]What you need to do is perform the steps once again. If the issue's gone, it's recommended to do this: start the LG Optimus F7 again. In order to do it, you should have this option tapped: Reboot System Now.
The device is more than able to reveal its new charms. Discover them one by one. Doing this for a bit is indicated if you want to know whether the rooting is necessary. If it's not and you want your handset to be its former self, unroot it. Besides the novelties it contains, the SRSRoot also acts as unrooting material.
Today's procedure may affect the phone. In case of problems, use the guide's comment section.