Install SafeStrap Recovery on Motorola Droid RAZR HD
The newest method to install SafeStrap Recovery on your own Motorola Droid RAZR HD is the one we will introduce to you in a couple of minutes. And yes, it's nothing difficult to worry about. We are about to explain everything thoroughly and all you will need to do will be to download some stuff and what not.
But first of all you are going to have to root the smartphone in your possession. Only after that is covered can you go and download on your handset.
How to install the SafeStrap.apk
Here is how to install the SafeStrap.apk we mentioned on your device.
The first step requires you to check whether the Droid RAZR HD in your hand can use applications not included in the official Google Market. To do that, simply go to the phone's Menu, opt for Settings and then choose Applications. After that you have to check the Unknown Sources option (or, if it is already checked: great, leave it as it is).
Step number two will recommend you to search – with the help of the SafeStrap.apk file (which is a file manager) – the firmware needed for the flashing.
Step number three will need the owner of the handset to do as follows: once you find it, just install this application and after that move on to the next phase of our guide.
How to install the SafeStrap Recovery
Which requires you to install SafeStrap Recovery on your handset.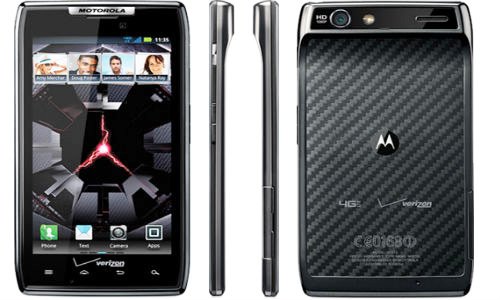 You are required, for step number one, to go to the app drawer and launch the SafeStrap app from there. All done with what we instructed? Good, next up you need to offer full access to Superuser when a warning message will appear on the display shortly after you are done with that.
For the second step you have to look at the Recovery State and see if it says Not Installed.
Step number three: if so, all you need to do is tap on Install Recovery and see if the Recovery State reads Installed.
ClockworkMod Recovery access
After you are over and done with the previous tutorial we told you about, then you have to get access to ClockworkMod Recovery mode. And, in order to be able to do as much, you have to first turn the RAZR HD off, then switch it back on for the next step.
Step number two will ask you to click a single time on the display if the screen tells you to (don't take more than 10 seconds for this step).
If, however, you want out, you can remove this SafeStrap Recovery from your Motorola Droid RAZR HD anytime. Just do a quick search and you'll find the right guide.