Guide: Flash CodeFireX ROM for LG Nexus 4 E960
After creating an enormous buzz when it was launched, owners of LG Nexus 4 E960 felt that they should flash a custom version of the original ROM on it soon. The salvation came from the ever talented developers working assiduously at XDA Developers forum. Thus the best tool for flashing this particular smartphone was created.
And it bears the following name: codefireX ROM. However, this is not a perfect tool. That's because it comes with some bugs since it's not the fully developed version (which will come a bit later, but come it will).
Requirements
So what is it that you should do to get this custom ROM on your LG Nexus 4 E960? First, you need to accommodate it with several pre-requisites so that the procedure goes in a smooth fashion.
They are the following: perform a full backup (or, for your sanity, several if that will make you feel better), download (also called cfx_mako-4.2-BR5) and (the file is called gapps-4.2-JOP40C-121116) to your laptop.
Charge the battery and see if your handset comes with the bootloader unlocked and if the device use a custom Recovery image. If your phone has all of these checked, then you can move on to the next stage.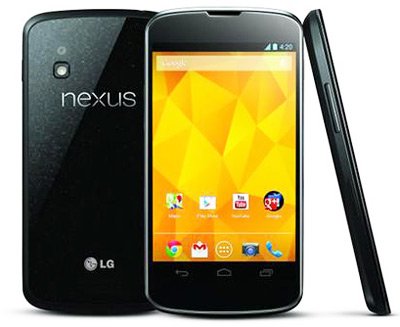 Which, yes, means that you can now flash the custom codefireX ROM on the LG E960. All of the steps below must be followed with extra attention. So here goes everything.
Important instructions
Step 1 introduces you to the following course of action: move the gapps-4.2-JOP40C-121116.zip and cfx_mako-4.2-BR5.zip archives to the phone's internal memory card, then turn the handset off. Next, access the Recovery Mode (you should use the well known method – Volume Down, Volume Up and Power buttons must be pressed for about 5 seconds, at the same time).
Step 2: the Nexus 4 E960 is going to enter in the Fastboot Mode, which means that you have access to the Recovery option and you can perform a full NANDroid backup with ease.
[sc name="banner-jos"]The third step needs you to do as follows: opt for Backup and Restore, then select Backup and then clear out data. To wipe it you have to follow these: opt for Factory Reset/Wipe Data and click on Yes; then choose Wipe Cache Partition, tap on Yes, opt for Advanced and click Wipe Dalvik Cache, then tap on Yes.
Step number 4 will have you do this: choose Install ZIP from SD Card, then select the option marked Choose ZIP from SD Card. Next, opt for cfx_mako-4.2-BR5.zip file and tap on Yes.
Now, for the fifth step you need to do what the previous step asked you to.
Step 6: wait till this action will initiate the flashing of the gapps-4.2-JOP40C-121116.zip archive. In the end you must choose Go Back.
Step 7: opt for Reboot System Now. The flashing of the CodeFireX ROM process is now finished. After restarting, the E960 will be powered by a new custom ROM.