Root and Install ClockworkMod Recovery on Galaxy Blaze 4G SGH-T769
Ever since Samsung's Galaxy Blaze 4G SGH-T769 made an official entry to the market, people who bought it have wanted to get it rooted as soon as possible. And that is doable thanks to a very nice developer.
We are sharing, in today's article, the steps required to both root this device and install it with ClockworkMod Recovery.
Here is what you are asked to do before you go on with the procedure: install , then restart your laptop (which must sport Windows), download , , and .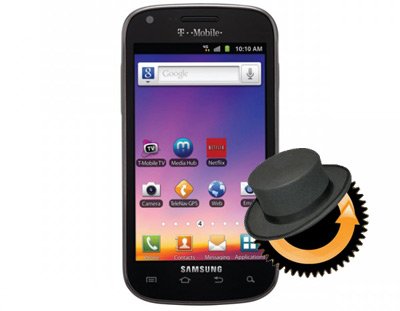 How to root Galaxy Blaze 4G
Below is what you need to have your phone rooted.
Step 1 looks like this: shut down the phone using the Power key. Then access the download mode using the next method: select at the same time the Volume down, Volume Up and Power and keep pressed the buttons.
Step 2: access the Odin tool on the comp you use; this is done using the .exe file execution. Next, perform a connection between the laptop and the phone using the USB cord.
Step number 3 tells you to check if that one of the Odin tabs becomes yellow. This means that the Galaxy Blaze 4G has just been recognized by your comp. Now select the both files and select the PDA option.
The fourth step needs you to opt for the file named Rooted Kernel, then choose the PIT option.
Step 5: opt for the PIT file and select the Auto Reboot option.
Step number 6 requires the user to press the Start key. This is needed for the rooting of the phone; a process which, once over, should be followed by the restarting of the phone.
How to install ClockworkMod Recovery
The guide on how to install ClockworkMod Recovery on the Galaxy Blaze 4G is up next.
And it debuts with the first step. For which you need to switch the phone off; again, you can use the Power button to do this, then access the Download mode. For that yo must select at the same time the Volume Up, Volume Down and Power buttons.
[sc name="banner-jos"]Then comes the second step, telling you to start the Odin on your laptop.
For step 3, the latter needs to connect to the handset; for this step you have to employ the USB cable that comes with the phone.
Step 4: select PDA.
Step 5: opt for the ClockworkMod Recovery file.
For step number 6 you are required to select the Start button; this will make the phone flash the CWM file.
The final step is as follows: once the flashing ends, the phone is going to reboot. You will then need to disconnect the comp from the handset.
The Galaxy Blaze 4G SGH-T769 is now installed with ClockworkMod. If you decide to unroot the phone, you can use the method from this guide.