How to Root LG Splendor US730
If you feel like your LG Splendor US730 needs a boost – e.g. the ability to feature root access, better performance, more and varied features and other neat stuff -, then your immediate option is to have it rooted. There are many tutorials online on the matter and some of them are not as easy to follow.
Especially if you are new to this kind of a procedure. With our guide we tried to avoid being like them. So, if you're looking for an easy to understand guide on how to root your Splendor US730, you might want to give ours a try. As always, in order to experience a successful rooting, you must absolutely read all of the steps this guide consists of. If not, your smartphone will no longer work as it used to.
Requirements
Here are a few requirements which all tutorials are made of: download on your laptop (which should use Windows and nothing else as its operating system), charge the battery of your phone, create a backup and then follow all of the steps you will see after the jump.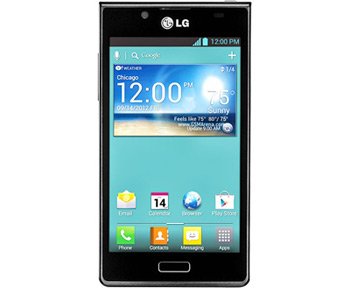 Also, don't worry when you find that the warranty of the LG Splendor US730 has gone on vacation; it will become available again once you unroot this phone. And to do that, you should use our tutorial which we wrote on the subject.
Important instructions
Step one of our guide consists of the following instructions: make sure the Root Package we told you about in our section on pre-requisites is placed on the desktop of your laptop. Now go to that location, find the archive and take out everything that's inside it via an extraction tool; the content should be sent to the comp's desktop, too.
When these operations are completed, you have to move on to step number two; what you need to do for it is as follows: go to the smartphone's Menu, choose Settings, select Developer options and then find USB Debugging; when you see the latter option, you need to check the box that's close to it.
As soon as the USB Debugging is activated, you have to plug the Splendor to your laptop; generally, the best instrument to allow for that connection is the USB cable that's offered with the phone. After the two devices are plugged to each other, your next move looks something like this: double-click on the RunMe.bat file in the comp's desktop.
Then go to step number four, which tells you this: wait for the device to ask you for a mode and opt for the one called Normal. Now choose Root.
[sc name="banner-jos"]For the fifth step you need wait, once more, but this time until a few prompts come on-screen; and, when you spot them, you should follow what they say. After a couple of seconds, the LG Splendor US730 shall pass through a stage that'll prepare it to be rooted.
Step six, the final one, tells you to wait for a confirmation message. When you see it, your smartphone will have been successfully rooted.
It's now time to disconnect the devices from one another and have fun with the handset.