Install KitKat 4.4.2 XXUGNG1 on Galaxy S4 GT-I9505 (Snapdragon)
There's something new coming your way, more exactly there's something new for your Galaxy S4 (Snapdragon) GT-I9505. If you're from South East Europe or Macedonia, you can always rely on Android 4.4.2 XXUGNG1. What is this and how can it help your device? The answers to these questions are offered below!
If you own the Galaxy S4 I9505 model and you've never updated it before, this tutorial will lend a helping hand. You'll quickly find out how to perform this special performance.
But first, we have some details on what the new XXUGNG1 is all about. First of all, this is an official firmware launched this month. Like we said, Macedonia and South East Europe are the regions this tool is fully available for. Also, the new firmware comes with a KIES logo that's already turned on. More on what this means later.
The benefits of this official firmware
The fact that your smartphone will be updated means many novelties. They are here to allow your device access to things it hasn't been able to deliver. Its battery life, for instance, will get better. You, as an owner of this model, will be able to customize it any time you want; there are many customization options for that. The processor will deliver faster speeds. You'll have new features and apps at your disposal, too.
But how about that KIES logo which comes activated? Samsung's KIES software can be chosen as an update tool. Do this only if the phone's sporting custom ROM by default.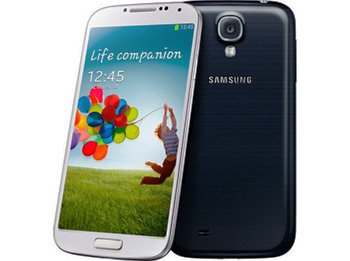 Also, be sure to only install the new firmware if your phone is the Galaxy S4 GT-I9505 model and it has the Android 4.4.2 KitKat version. A model with a different name and OS will be affected if the new stock firmware gets in contact with it.
Here's where you will find out some negative aspects of performing an update on a rooted device. If you have such a phone, you'll lose its system partition. Root access will go away, too. The upgrade won't damage the handset's most important data. Neither will the internal / external SD cards be affected by the procedure.
Prerequisites
Let's move on to pre-requisites:
go here and install USB drivers for the handset on the laptop;
turn off the phone's security programs;
do the same for the security programs featured on your laptop;
keep the data on your Samsung GT-I9505 safe against security issues by performing backups;
Windows should be the OS on your laptop;
generate a full NANDroid backup via these instructions;
your handset's USB Debugging should be activated;
the smartphone has to contain a fully charged battery.
Step by step instructions
Your Galaxy S4 (Snapdragon) GT-I9505 will now experience the steps that will update it to the Android 4.4.2 KitKat XXUGNG1 official firmware.
First: download both and then Odin v3.09 from this page on your laptop. Unzip them both via WinRar. Open this file on the laptop: Odin v3.09.exe.
Boot the handset in Download Mode now by performing some necessary instructions. They're as follows: press and hold, at the same time, 3 buttons. They are called like this: Home, Power and Volume Down. After you spot a boot message, press only Volume Up.
When the phone's landed in the mode we recommended it to be in, move on. This time around, do this: connect the phone to the laptop.
The handset's USB cord will be very useful here. Odin is going to display, in a short while, a sign in blue. Once it does, your devices will be plugged to one another. Now add the firmware file to AP / PDA.
This is the action you should perform afterwards: turn on Auto Reboot. Go to F. Reset Time next and turn it on, too. Then uncheck Re-partition.
The official firmware used for your phone's upgrade will have to be flashed on it next. Tap "Start" to initiate this process. Now have patience.
You should wait for about 13 minutes. Repeat the guide if the flashing doesn't start or end. If the process is done, however, your smartphone will say "Pass" and reboot.
[sc name="banner-jos"]As soon as this message is shown in a green background, you can disconnect the two devices from each other. Take the USB cable out to successfully unplug them.
Have these options tapped next: Settings and About Phone. The latter will offer access to the new firmware.
If the update doesn't satisfy you, the NANDroid backup file can easily restore the previous ROM. By restoring it, the smartphone will lose its upgrade.
The comment box below will come in handy if you have trouble performing the guide.