How to unroot HTC Droid DNA
Should you ever need a method on how to root your HTC Droid DNA, you can find a tutorial on it in one of our posts. But maybe you already have a rooted handset and wish to see it go back to its factory settings and get its warranty back among other things.
Now, before things get too complicated (that is, if you're still a newbie; so we recommend you to be a pro for such procedures. Or at least knowledgeable on such matters), there is the usual set of requirements which must be followed through and through. Find them below.
Requirements
First pre-requisite is this one: root the Droid DNA with the help of our guide. Then, for the second requirement, you have to create a backup and charge the phone's battery till the latter is completely full. Third and final pre-requisite needs you to download and .
The following paragraph is going to teach you everything you always wanted to know about unrooting the HTC Droid DNA. But first comes another guide, namely one which will teach you how to relock the phone's Bootloader.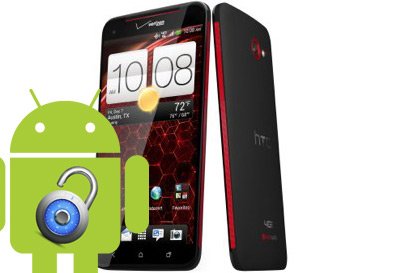 How to relock the Bootloader
Step 1: after you download the files we mentioned, move them in a dedicated folder on your laptop's desktop and unzip the Fastboot archive to the same place.
Then, for step 2, activate the USB Debugging; do it like this: go to Menu, choose Settings, opt for Developer options and check the tickbox next to USB debugging. Switch the Droid DNA off, then reboot it into a mode called Fastboot by selecting for about 5 seconds the Volume Down and Power keys at the same time.
The third step needs you to do as follows: opt for Fastboot and plug the smartphone to the laptop; the phone's USB cable is the way to achieve the connection between the two devices.
Step number 4 requires you to open the Command line by performing the following: go to Start, then search Cmd.
Step 5: introduce
fastboot oem lock
via the Command line, then restart the phone in the normal mode.
How to unroot the phone
Here's the guide on how to unroot this handset.
[sc name="banner-jos"]The introductory step needs the user to switch the Droid DNA off, then restart in the phone's Fastboot mode with the aid of this operation: simultaneously select the Volume Down and Power keys for about 5 seconds and choose the Fastboot option when will appear on the display.
Step 2: use the handset's USB cable to plug the Droid DNA to the laptop, then initiate the execution of the Stock ROM using the double click method. A bunch of instructions will appear on the touchscreen.
For step 3 your role is to follow them. That way, your HTC Droid DNA will be unrooted.