How to Root Galaxy Mini GT-S5570
Galaxy Mini GT-S5570 has its performance brought to date via a certain app which goes by the name of SRSRoot. If your device gets a taste of this rooting tool, you'll be left only with awesome new goodies. Take a look at them all below.
If you wish to get the best of the best for your phone, the method we got ready for today is the one we mentioned: the SRSRoot. We picked this one because the advantages it presents are far superior compared to other dedicated tools.
For the rooting of your handset we went for FROYO.ZSKA2 as a Build ID. You, however, can always use a different Build ID. Also, this software is a tool that doesn't require a certain version of Android. As such, you can use this method even if the phone's sporting Android 2.3.6.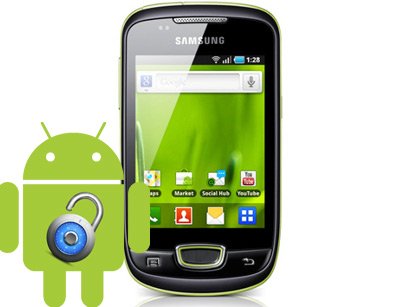 The advantages of this procedure
There's also compatibility with various brands where the SRSRoot is concerned. In exchange for using this procedure for your Samsung S5570 with this app, you get stuff such as custom ROMs and new features. The 600 MHZ ARMv6 processor on your phone will display a much better performance. Also: root-only apps and customization tweaks are included. As are battery tweaks. Superuser and admin permission get offered, too.
The possibility to unroot your handset with the same software is included, as well. The SRS Server powers the new app. Battery life receives an update, which means that you'll be able to play with your device for longer hours.
We don't have security problems to report about the SRSRoot. This app is also free of bloatware.
You will have to bear with some disadvantages when rooting the phone. Having full access equals to losing the warranty. Also, an update performed on your smartphone strips the handset of its system partition and root access. It won't strip it of your most important data. Fortunately still, you will also be left with its internal and external SD cards.
Prerequisites
You'll now be required to pass through a bunch of preparatory steps. They're called requirements and you have them below:
the Galaxy Mini S5570 should have backups created for its important content;
use these tips to generate a full NANDroid backup;
your phone must have its USB Debugging fully activated;
a fully charged battery is essential for our guide;
install USB drivers compatible with the handset on your laptop;
if your phone's security programs are on, turn them off for the time being;
deactivate the security solutions working on your notebook;
this rooting tutorial is in need of a laptop with Windows running on it.
Step by step instructions
Our first step for you is the following: you have to download this app after you find it on this page. Tap on a download button located on that address and the tool will have a place on your notebook.
What you downloaded on your laptop has to be installed on it. After a short while, make sure you open the app there, as well.
Now you are able to move on by performing the following action: enable Unknown Sources. To reach this option, go to Settings from your phone's Menu. Turn on, next, USB Debugging.
The latter option should have already been enabled. But if it hasn't, be sure to enable it at this point. After being done, you can provide a connection between the Galaxy Mini GT-S5570. You'll be able to do this if you use your handset's USB cord. To make sure the plugging works, give it some time.
After a couple of minutes the connection will have happened. If the process is complete, you have to do this: activate Root Device (All Methods).
[sc name="banner-jos"]This is the part where the rooting begins. Allow a couple of minutes to pass till the device gains the complete access. About 15 minutes will be needed for that.
Once you're sure that the procedure has ended, we advise you to start the phone again by choosing its reboot option. If the rebooting's done, you'll have full access to the novelties that come with the SRSRoot app.
The Galaxy Mini GT-S5570 is now equipped with the rooting tool you've been wanting to have. You're free to have a quick go at them. Don't forget that you can unroot the device with the same application, too.
Be sure to use the comment section below for comments or questions.