Tutorial: How to Root Archos Gen8
Archos Gen8 cannot be fully enjoyed unless you root it one way or another with a guide. Well, that can be said about the majority of gadgets nowadays. But since this post has everything to do with this tablet, we want to devote ourselves to teaching you how to root this particular model.
Developers were quick to create a sort of guide on how to do this operation as soon as the device appeared on the market for the first time ever. And, from the various ways to perform this popular procedure, we set our thoughts on a single one, because it is the easiest from our point of view. And because we tested it ourselves and enjoyed the results it offered afterwards.
Requirements
The Archos Gen8 can be rooted best if you also follow some pre-requisites meant to make things go in a manner that's enjoyable to every owner of this model. Here are the ones needed for this tablet; and they are only two, by the way.
Have a look at the internal storage capacity of the device; does it have minimum 10 MB of free space? That's great. Now see what kind of firmware it uses; if it's Version 2.0.71, perfect. You can start rooting the Gen8 as quickly as possible.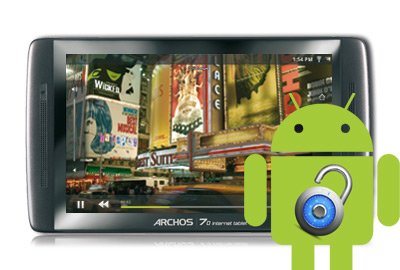 Important instructions
First step is going to need the following from you: download an app that's known as (the archive's password is cea69e0419 for when you need it) and send it to your laptop's desktop.
Step number two is all about you taking the tablet's USB cable and employing it to plug the Gen8 to the comp. Send the APK file that comes with the Archangel application to the tablet's memory and unplug the gadget from the laptop as soon as you are done with that. Next operation will require you to access the tablet's File Manager and opt for the APK. This way you are going to have the APK file featured on the Archos Gen8 in a couple of seconds.
Step number three shall tell you this: find App Drawer on your tablet and open Archangel from there. While the app is open, you have to click on Install Superuser App and on Get Root options.
The fourth step instructs you to select the option that is called Permanent root. This is going to root the tablet for good so that you can enjoy it quickly afterwards. The second the the procedure ends with a bang, you should see if you can launch apps not compatible with unrooted devices from now onward. If you are able to do that, you don't have to worry about a thing: your Archos Gen8 was rooted as intended and you should now begin to enjoy it.