Update Galaxy Tab 3 7.0 SM-T211 to Official Jelly Bean 4.1.2 XXAMG1 Firmware
Ever since Samsung released their Galaxy Tab 3 7.0 SM-T211 (WiFi), the owners of this tablet have waited with bathed breath for firmware that would update the gadget to Android 4.1.2 Jelly Bean version.
Such a tool is now here. It goes by the name of XXAMG1 and it promises to help your device evolve into a better one in regards to how it performs, customization possibilities, battery life and so on. Which are all great.
Requirements
All of the update processes ever discussed require a sort of preparation beforehand. This comes under the form of requirements. Below you will find the ones that are available for your tablet model:
After your gadget has completed the pre-requisites from above, you should follow the steps we will describe in the tutorial below.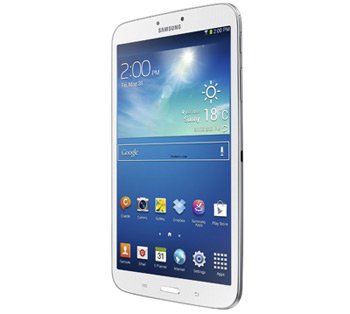 How to flash XXAMG1 on your tablet
For starters, your notebook must have the following packages downloaded on it: Odin tool 3.07 (the link is available here) and (file name: T211XXAMGI_T211AUTAMF2_AUT.zip). The firmware is available for the following countries: Poland, Slovakia, Swiss, Czech Republic, Slovenia and Hungary (you must use the search field in the target site if the file is not compatible with your country).
After you unzip these files, you should remain, among many other files, with these two very important ones: Odin tool v3.07.exe and then with .tar.md5. The gadget will have to boot into Download Mode; for this, you need to first turn the Galaxy Tab 3 7.0 off and then enter that mode like this: press and simultaneously hold Volume Down + Home + Power, wait for Samsung to pop its logo on the display and after that press Volume Up.
The Odin tool v3.07.exe file from earlier should be launched as Admin, so make that happen for now and then plug the tablet to your notebook. Odin will start to look for the gadget; when it locates it, you should see a COM port number colored yellow and an "Added!!" message.
If you see no connection between the devices: use another USB port or install the USB drivers for the second time. Then be sure to do the following: tap "PDA", tap the .tar.md5 and then turn on these boxes: F. Reset Time and Auto Reboot.
You will see a check box called Re-partition; uncheck it in case it's enabled and afterwards tap "Start". Doing the latter means that the firmware for the update shall begin in more than a couple of seconds.
[sc name="banner-jos"]When the tool for the upgrade has ended its flashing, the gadget is going to restart. And then you shall see, on its screen, a "Pass" message and a Home screen, which translate into this next task: unplug your tablet from your notebook. It's now official: your gadget has the Android 4.1.2 XXAMG1 official firmware which is meant to update your Galaxy Tab 3 T211. Go to "About tablet", then look for the upgrade tool there.
NOTICE: After your gadget has received the necessary update file, you should promptly consider getting hold of tools that will further improve how your tablet acts. But, in case you are delivered a message that reads "Status 7 error", you need to keep this quick solution in mind: install a kernel which fits your gadget, then flash the firmware which had the role of updating it.
Should the tablet remain in a boot loop or cannot get itself unstuck from a booting sequence, you have to opt for the following, then restart the tablet: "Wipe cache partition" and after that "Wipe Dalvik cache".