How to Flash KitKat 4.4.2 UBU1ANC1 on Galaxy S4 Value Edition GT-I9515L
Out of the latest smartphones to get Android 4.4.2, Galaxy S4 Value Edition (Latin) GT-I9515L is the next on our site. Having the KitKat version of Android will bring about lots of improvements for the smartphone. The right way to grab the update is to read today's tutorial.
When considering an upgrade, your device will require a special sort of firmware. UBU1ANC1 is the one to fit your Samsung I9515L. A handset with a different name will be bricked if you upgrade it with this firmware. The UBU1ANC1 came out last month for Brazil and Mexico and it is capable of bringing the Android 4.4.2 KitKat on your phone.
If you don't know what the fuss about this OS is, we'll let you know. The KitKat is the one to deliver new ways to personalize the smartphone. Moreover, there will be new features to consider, as well as new apps. But should your device bring root access to the update, you will experience the following: the phone's system partition will be erased. Also, root access will be revoked. Your smartphone's very important content will not be damaged. Free from harm are also the phone's internal / external SD cards.
Don't use KIES for the procedure: the new firmware has a deactivated KIES logo. To successfully have an upgraded handset, you should only consider OTA or this guide. The OTA will, unfortunately, need a Galaxy S4 GT-I9515L with stock ROM. If your device doesn't feature it, best use our tutorial.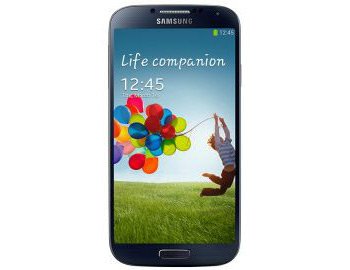 Prerequisites
Now off to see what requirements you should consider:
your laptop's security programs will have to be turned off;
don't forget to also disable your smartphone's security programs;
your notebook needs USB drivers fit for your smartphone, so download them on it;
a normal backup must be created;
a full NANDroid backup is also needed;
charge the battery of your phone;
USB Debugging will have to be activated on the smartphone;
a laptop with Windows on it must be used for today's upgrade.
Step by step instructions
You're going to need to begin the update with step one.
It asks you to download, on your notebook, some important files. There are two of them: the and Odin v3.09. When you're done with the download of these packages, have their content extracted.
This will be done faster if you select one of these unzipping options: 7Zip, WinRar or WinZip. When you've finally gotten a bunch of files from this procedure, look for this one and open it next on the laptop: Odin v3.09.exe.
Now's the right time to enter the phone in Download Mode. You will need to do it by simultaneously pressing and holding Home, Power and Volume Down until you are face to face with a boot message, at which point just press Volume Up.
The handset's USB cord will help with the next step, which needs you to plug the Galaxy S4 GT-I9515L to your laptop. Here is what will happen in case the connection works out: the Odin will come up with a sign in blue.
Time to make sure the firmware file is added to AP / PDA. You can now proceed to the following step: activate two boxes known as Auto Reboot and F. Reset Time. Re-partition doesn't have to remain checked, so uncheck it, then "Start".
Then be sure to wait while the UBU1ANC1 gets installed on the phone. You will wait for around 15 minutes, by which time the handset will display "Pass" in a green background. After this message is displayed, the smartphone shall reboot, which will let you disconnect it from the notebook.
[sc name="banner-jos"]If you can't wait to experience the newest addition to your Galaxy S4 Value Edition (Latin) GT-I9515L, you have to tap Settings on the handset. Then tap About Phone. The new OS (together with its goodies) is now ready to be scrutinized by you.
If the Android new OS fails to make a strong impression on you, you are free to use the NANDroid backup to get the former ROM back. Opting for this solution means that the phone loses its upgrade.
You can leave comments and questions in the comment section below.