Update Galaxy Note 10.1 GT-N8013 (WiFi) to CM10.1 Jelly Bean 4.2.2 Custom ROM
Galaxy Note 10.1 GT-N8013 (WiFi) should not be avoided if you want to use it but it doesn't have the new Android 4.2.2 Jelly Bean. We will take care of this problem by showing you how to get that version with CM10.1 Nightly custom firmware.
Thanks to this tool we found, your tablet will improve considerably where reliability is concerned. Also, its performance will become vastly superior once you flash the CM10.1 Nightly on it.
Requirements
For the next part of this guide we will simply let you know what pre-requisites to have in mind for your N8013: turn on USB debugging, flash USB drivers on your notebook, create backups via our instructions (including a backup of the internal memory's data to an external SD card), use the device that is fully unlocked and charge its battery.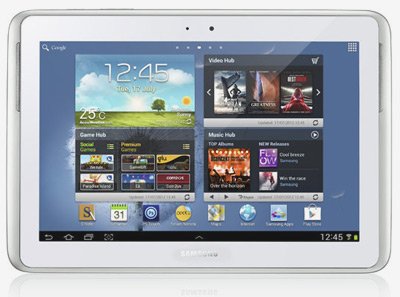 How to flash CyanogenMod 10.1 on N8013
Download, after you complete the requirements above, these zip files on your laptop: the and Google Apps (you must choose the latest version of the file, labelled gapps-jb-20130301-signed.zip). The tablet will next need to be connected to your comp, so do that before you transfer the two zip files to the gadget's SD card and unplug it from the laptop afterwards.
After the tablet is powered off, you should enter it in Recovery Mode by pressing and holding Power and Volume Up simultaneously; as soon as you notice the logo of the manufacturer on the screen, let go of the keys and instead keep holding Volume Up.
Our task now is to tell you this: perform certain actions which are going to wipe your tablet's system.
Here is how to do that: first opt for Factory Reset/Wipe Data, confirm it, go back to the Recovery Menu, choose Wipe Cache Partition and end it by selecting Wipe Dalvik Cache.
You can now install the CM10.1 Nightly Build ROM by first opting for Install zip from SD card and after that for Choose zip from SD card. You should then search the Cyanogen Mod file, opt for it with Power and afterwards confirm the flashing of this tool on your Galaxy Note 10.1 N8013.
What we wrote in this paragraphs needs to be repeated so that the Google Apps package is also flashed on this tablet (instead of the other zip file be careful to opt for the Gapps archive). Wait again a couple of seconds.
After the zip files are where they need to be, you have to return to the tablet's Recovery Menu. Once you land there, you need to choose this option in order to help the gadget reboot: restart the device. The device can finally boot into the CM10.1 Nightly Build.
[sc name="banner-jos"]
NOTICE: In case there is nothing for you to complain about after you flash this tool on your gadget, then fine. However, if you see a "Status 7 error" on the screen, you need to flash a related kernel on it and only after that flash the update firmware.
Should you decide you want back the old ROM on your N8013, you can obtain it by doing as follows: boot the tablet into Recovery, opt for Backup&Restore and afterwards let the tool be restored after you choose it from a list.
To get the gadget out of a boot loop, you should perform the following: Wipe Cache Partition and then Wipe Dalvik Cache; if done with this, you can reboot your Galaxy Note 10.1 N8013.