How to Update Galaxy Tab 3 Lite 3G SM-T111 to Android 4.2.2 XXUANB6
Galaxy Tab 3 Lite 3G SM-T111 is more than meets the eye. Through Android 4.2.2 JB you will discover what we mean by that. Follow our guide to experience a completely changed tablet!
Your Galaxy Tab 3 Lite and the Android 4.2.2 Jelly Bean will come together via an update. The procedure we want to discuss today needs XXUANB6. This official firmware, unveiled last month for several countries, is what helps the upgrade become reality.
The XXUANB6 firmware came out especially for Luxembourg, Greece, Romania (Cosmote) and Croatia (T-Mobile). Also, the gadget that works the best with this firmware is the Galaxy Tab 3 Lite 3G SM-T111. Stay away from a different model or you will end up with a bricked tablet on your hands.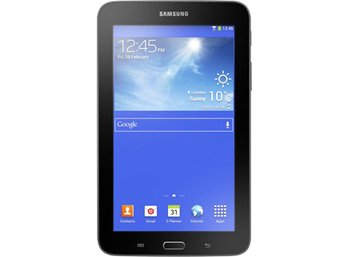 The novelties
Does your gadget have root access? By updating it to the new Jelly Bean, it won't have that. But it will keep its internal/external SD cards and its important data. Unfortunately, your tablet will lose its system partition, too.
A quick look at the novelties brought on by the upgrade. As soon as the new OS and firmware land on the tablet, you will enjoy, first of all, plenty of customization tweaks. Then you will experience things like a USB debug white-list together with a new Gallery app.
Expect the following, too: a new set of sounds for wireless charging. If that doesn't seem much, your tablet will also experiment with the option of long-pressing the WiFi Bluetooth icons in Quick Settings in order to be able to toggle the on/off state. The last set of goodies features low battery bug fixes, superior Bluetooth audio streaming and a new set of download notifications.
Prerequisites
A batch of requirements will follow next:
your tablet must have a deactivated USB Debugging;
make several backups to preserve the most important data on your tablet;
you should also create a full NANDroid backup, using these instructions;
your laptop needs some USB drivers for the tablet, so go here and download them on it;
every single one of the notebook's and then tablet's security programs must be deactivated;
fully charge the Galaxy Tab 3 Lite 3G SM-T111;
Windows is the only OS version your notebook must have.
Step by step installation guide
The upgrade can start at last. You have to download the Android 4.2.2 XXUANB6 official firmware for , , and on your laptop. This is not the only package you should download: Odin v3.09 is the other one. You will have to go to this place to find it.
After these two are saved on the notebook, you have to move on to another step, according to which you should do this: extract the Odin v3.09 and the firmware's archive on the same device; to unzip these packages, we recommend WinRar.
The unzipping will leave you with some files. Look for this one, then open it on the laptop: Odin v3.09.exe. Your Galaxy Tab 3 Lite 3G SM-T111 must now be entered into Download Mode.
This operation should be done by pressing and holding Home, Power and Volume Down together, waiting for a boot screen, then letting go of the 3 buttons and pressing Volume Up.
To plug the tablet to the laptop for the next step, our advise is to do it via the former's USB cable. The Odin will begin a search for the tablet; after a couple of minutes, it will appear with a blue sign. This means that a connection was created between your devices, as planned.
Once you know the plugging is over, make sure you add the firmware file to AP / PDA. As soon as the move is done, some boxes will pop up; activate only these 2: Auto Reboot and F. Reset Time. Re-partition must be unchecked.
Then proceed to this step: tap "Start". The new ROM will slowly begin to flash itself on your Galaxy Tab 3 Lite 3G SM-T111, so wait for around 13 minutes; when "Pass" comes up on the display in green, the new firmware will have been installed.
[sc name="banner-jos"]After a bit more waiting, the tablet shall restart on its own. This is where you should perform the final step telling you to unplug the tablet from your laptop and enjoy the new firmware.
The enjoyment will start after you tap Settings on the device, then About Tablet. If the XXUANB6 fails to impress you, make sure you do this: restore the tablet's old ROM with the NANDroid backup file. The upgrade process will therefore be revoked.
We have a comment box below this post. It can be used in case you wish to ask us something about the procedure.