Update Samsung Galaxy Grand Duos I9082 to XXAMB3 Android 4.1.2 Official
Have you noticed how much your Samsung Galaxy Grand Duos I9082 needs a new Android version? Then we have the perfect timing for you: this tutorial will spill the beans on all that's required of you to install an official firmware known as XXAMB3 Android 4.1.2 on the phone.
However, no type of guide already written should continue without the user of a device completing some requirements first.
Requirements
The ones we fleshed out for this tutorial sound like this: charge the smartphone's empty battery (if it isn't already fully charged), make a backup (or more, depending on your needs), use only a handset which is already unlocked, turn on USB Debugging and get the USB Drivers required for this model.
After establishing the series of pre-requisites that work with this guide, how about we mention the steps that will install the update on your Galaxy Grand Duos GT-I9082?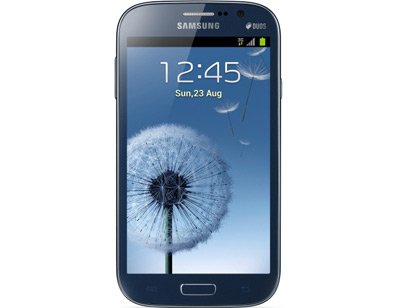 Instructions
The introductory step asks you to and Odin v1.85 on your laptop. Follow this action with the next one: extract, from the former file, its zip and turn the handset off.
The operations that should be performed for step two sound like this: enter the smartphone into a mode labelled Download. Now launch Odin tool on your laptop.
Step three tells you to plug the Grand Duos I9082 to the comp and then opt for the files from the following list:
– look for the file with CODE inside the name (after you've clicked on PDA);
– search for the file bearing MODEM as its main letter after you've clicked on Phone;
– a file which has CSC in its name should be seen as soon as you click on CSC;
-now look for the .pit file; it should be there after you click on PIT.
Don't perform any of the above if the files are not present where they should be.
Instead, go to the fourth step and activate F. Reset Time and then Auto Reboot, as well as Repartition if you did see the .pit file and selected it.
[sc name="banner-jos"]Step five will instruct you this: select the Start key while you are still in Odin and the installation of the update on your I9082 is going to commence after a very short while.
To continue, proceed to step number six, for which you should wait for the handset to restart and show you its home screen.
When you see the latter element, the last step, the seventh, will need you to disconnect the Grand Duos I9082 from the comp and look for the Android 4.1.2 XXAMB3 firmware in the "About phone" setting.