Update Asus Eee Pad Transformer TF101 to Jelly Bean 4.1 AOKP ROM
Asus still hasn't installed the new Android 4.1 Jelly Bean on their Eee Pad Transformer TF101. So of course the owners of this tablet were disappointed in the manufacturer. In such situations we have to thank members of RootzWiki for providing us ways to grab the latest operating systems on smartphones, tablets and other gadgets which have older versions still.
The question to how to get a taste of the Android 4.1 Jelly Bean OS update on your Eee Pad Transformer TF101 has a simple answer: a custom ROM whose name is Android Open Kang Project (AOKP) ROM. The person who created it is called K900. He can be found on RootzWiki, as mentioned in the beginning of this How to article. People who already commented about it on the RootzWiki forum reported that it gave very good results. According to them, the full dock support was also fully functional.
Requirements
This custom ROM comes after two others were ported to this tablet. The names of them are Android Open Source Project (AOSP) ROM and CyanogenMod (CM) 10 ROM. They were very popular when introduced. And now is the time to try something different. And we will tell you how to install it on your gadget soon. But first, never forget that, as usual, custom ROMs may very well be unsuccessful. Because they are not the official deal. In this case, you can experience problems such as unwanted bugs. But then again, everything can go smoothly and you may not have to solve any issue whatsoever. It all depends on how well you follow the steps included in the process and how lucky you are to come across a problem-free custom ROM.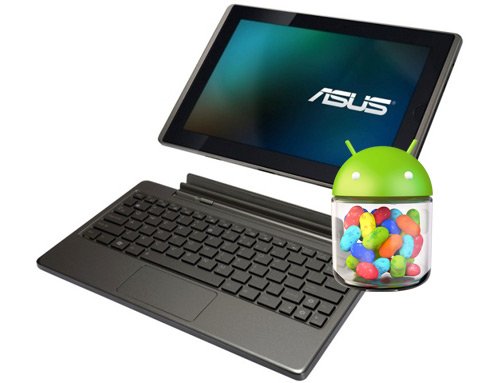 But let us not waste any more time. Just to make it clear first: don't install the Android Open Kang Project (AOKP) ROM on a tablet that is called a different name; only the Transformer TF101 will give the results expected of this firmware. Other tablets will just go down in flames, so to speak. And be prepared for a warranty wipe-out. This is why the user needs to get the ClockworkMod (CWM) recovery on this tablet. And to create a backup in case the installation process erases their APN settings and important data. These requirements should be read extra carefully before starting the installation of the custom ROM in question.
Important instructions
What follows now are those steps we mentioned before you perform the update process.
Step 1: make sure to download the fresh version of ROM from the RootzWiki official thread.
The second step involves the downloading of Google Apps package.
Step 3 has to do with the copying of both downloaded zip files to the SD card of the device.
This being done, in step 4 you need to turn the tablet off and boot into CWM recovery by pressing and simultaneously holding the keys labeled Volume and Power. While doing this, the top of the tablet should show words scrolling on it. When you see them, click on the key for Volume up; this helps the Eee Pad Transformer TF101 go into recovery mode. When that happens, press the Power button to be able to scroll up or down; in order to select various options, press the key named Volume.
[sc name="banner-jos"]For step 5 you must create a Nandroid back-up of the existing ROM (for that you need to go to Backup and Restore > select Backup. Then return to the main recovery menu.
In step 6 select Factory Reset/Wipe data. This will need a confirmation, so opt for "Yes".
Step 7 requires the selection of Install zip from SD card. After you did that, select Choose zip from SD card. After this scroll to ROM; opt for it. Then select Yes; this will confirm what you just did and the ROM begins to install itself on the tablet.
For step 8 you will need to opt for Choose zip from SD card. Then the Google Apps package file for installation.
Step 9 requires you to opt for Go back. Afterwards you must select Reboot system now. This is going to reboot the tablet into the AOKP ROM.
Which completes the update process of the Android 4.1 Jelly Bean Open Kang Project (AOKP) ROM on your Asus Eee Pad Transformer TF101.