How to Root Samsung Galaxy S4 Duos GT-I9502 (One-click method)
Samsung's Galaxy S4 Duos GT-I9502 can be rooted via a series of update tools. One of them is SRSRoot tool and we'll have a go at how to use it on your own phone today.
The device with its quad-core 1.6 GHz Cortex-A15 and quad-core 1.2 GHz Cortex-A7 CPU, Android 4.2.2 OS and other specs is in for a surprise. Which comes in the form of root access. To make this thing possible, all you have to do is use this method: SRSRoot. Then, if you don't like what this one-click procedure has done to your phone, you can unroot it with the same method. The Build ID for this process is SAMSUNG GALAXY S4_GT-I9502. You can always use different Android versions for the rooting of your handset if you're using the tool we mentioned.
Performing such a procedure doesn't have to be difficult. And it won't be, because the SRSRoot tool delivers both smoothness and ease of use. Even if you're a complete beginner when it comes to rooting, this method helps you along the way and you won't ever get stuck.
The advantages
The SRSRoot option has many advantages. First of all, it supports multiple Android variants, from 1.5 to 4.2 Jelly Bean. Then there's the fact that it's powered by SRS Server. The latter lets you root your phone without having to flash it. You get the following option with this tool: removing the root access via one-click. The last advantage that comes with the SRSRoot is the fact that it works with many brands, not only the Samsung ones.
If you want to root your Galaxy S4 Duos GT-I9502, you should know that such a procedure isn't free of cons. For one, there's always the risk of losing the device's warranty. Secondly, if you don't follow the steps of our guide, you will end up with a bricked smartphone. Thirdly, the phone has every chance of getting damaged if it's not the model we recommend here. But even so, the pros outweigh the cons.
After a rooting procedure, the phone gets a shot at new features, root-only apps, customization tweaks and battery improvement. The CPU gets faster and the performance as a whole gets better. You can also enjoy things such as custom ROMs. You are allowed admin level as well as superuser permissions, too. If you've always wished to get rid of bloatware, a rooting process helps a lot.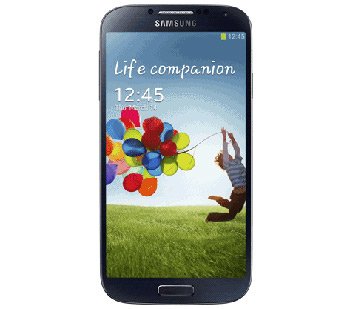 Prerequisites
Before you start the rooting of your Samsung GT-I9502, you should get in touch with some pre-requisites:
use a fully charged smartphone;
create a backup or more to keep the phone's important data after the rooting's done;
create a full NANDroid backup as well;
install USB drivers which are meant for your Samsung Galaxy S4 Duos GT-I9502 from here on your laptop;
turn on USB Debugging on your handset;
uninstall, for this guide, the phone's security software;
apply the same for the laptop's security software;
you should apply this tutorial on a laptop running Windows.
Step by step instructions
The requirements that have prepared your handset for the rooting are now behind us. You will have to move on by applying the steps below; they'll take care of the actual procedure, so give them a try.
It's best to begin with this step: access this page to download the rooting tool. After you've landed on that page, you need to click on the Download button (one of the available mirrors). Make sure you only use that address to download the tool from; using a different site will brick your device.
The next thing to do is this: install the software on your computer once it's downloaded there. The SRSroot software can now be launched and after it is you can turn on the option called Unknown Sources which is located under Settings.
[sc name="banner-jos"]The smartphone must be plugged to your laptop now with its USB cable. If the connection has been achieved, time for this move: tap an option known as Root Device (All Methods).
This option is located in the actual software. All you are required to do now is this: have patience till everything's over.
You have a comment section under this tutorial if you want to ask us something about the rooting.