How to Root Samsung Galaxy Gio GT-S5660
Samsung Galaxy Gio GT-S5660 is the latest smartphone to be featured here on our site. This model is already 2 years old, but people who bought it back in the day were very pleased with it. Even if its operating system then was Android Gingerbread (after at first running the Froyo version).
Samsung fans are still buying this model because of its cheap price and generally reliable nature. If you happen to be one of them, you should know that you can root it so that it features Android Ice Cream Sandwich for better performance.
For all intents and purposes, our tutorial for today is helped by a custom ROM. As always, because this kind of tool is very good and easy to work with. A rooting procedure is something a smartphone or tablet user needs to do if they want to enjoy what they can't otherwise. So, if you're set on rooting your Galaxy Gio and gaining root-access, then you need to have your wits about you, because if you don't do everything that's discussed here in terms of pre-requisites and steps, your smartphone will get damaged.
Requirements
Here are our requirements for this certain model: get a file that's known as on your laptop, then don't forget to charge the battery of the Gio S5660 and make a backup using one of our guides.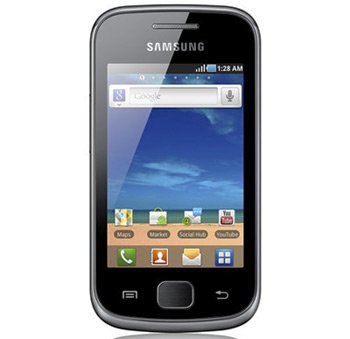 After giving you a hands up on the instructions above, we will continue by introducing you to the steps that will root your phone. They are below.
Important instructions
Step one needs you to perform the following operations: send the downloaded Update ZIP file on the desktop of your laptop, then plug the S5660 to the latter; it's always a good idea to use the USB cord accompanying the phone to make that connection between your two devices.
Step two is now joining us and telling you to copy the zip file from the comp and to paste it to the memory card root of the smartphone. Now make sure to disconnect the handset from the laptop when you're done with that.
For step three you are told the following: switch the phone off.
[sc name="banner-jos"]Step four will require you to restart the phone into Recovery mode using the selecting of the Home and Power keys simultaneously. After that's over, you have to opt for Update from SD card (it's in the phone's recovery menu), then choose the Update ZIP file and install it. Once the installation is completed, you need to do as follows: go to your Galaxy Gio and reboot it.
As soon as the device has finished rebooting, you need to proceed to step number four and have patience till the phone is rooted. To make sure this happened, you need to find and download an app called Root Checker.
To avoid getting distressed by the fact that the warranty of the device is nowhere in sight, you should unroot it. Look for a tutorial we wrote about this procedure on our website and follow everything it contains (every single requirement and each of the steps in it).