How to Unroot Acer CloudMobile S500
Acer CloudMobile S500 running Jelly Bean is back on DroidgGator. After sharing our tips on how to root the smartphone a while back, we bet you have already encountered and played with all of the excellent advantages this procedure has in store for the users of this smartphone. If not, you should definitely do that.
However, let's bring the discussion back on track and tell you what this post is about: how to unroot your Acer CloudMobile. This procedure is different than the one called rooting. Still, it also brings many different advantages as well; the warranty, for instance, will get back on the handset after following a group pf steps that are much necessary to this purpose.
Requirements
Our guide on the rooting of this handset has requirements you need to follow to make the procedure work. This tutorial comes with pre-requisites, too, but they are different. Let us take a glimpse at them: use the phone that is already rooted with that guide we mention, charge the battery of the device, make a backup using our dedicated tutorial and you're good to go. Now let's find out all about the steps that will unroot the S500.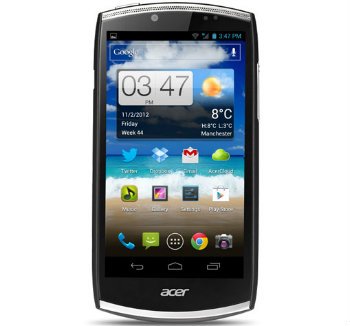 Important instructions
Step one says that you need to download and . After the two files are in the appropriate place, which is your laptop, you absolutely have to extract the files of the second archive to the same notebook and then be careful to plug, with a USB cable, theS500 to the PC.
Then along comes the second step with these bunch of tasks to pay attention to: cove the update.zip file to the memory card root of the CloudMobile.
Now move on to step number three which needs you to disconnect the devices and then flash, from Google Store, an app called Quick Boot. After this is over with, you need to also open this app by going to the smartphone's App Drawer.
Step four plays along by telling you to tap, while in the Quick Boot, on the option known as Recovery.
[sc name="banner-jos"]Soon the handset is going to reboot into Recovery Mode and you will be asked to go to step number five: opt for Install zip from SD card and for another option labelled Choose zip from SD card.
Choose the update.zip file. The flashing of the firmware required for the unrooting is going to commence; it will finish after some minutes, so it's best to just wait while that happens.
Reboot the smartphone for step number seven and your CloudMobile S500 will be unrooted. After doing so, you should notice that the root-only apps, custom ROMs and other instruments won't be there. If you miss root access, you should think things through. But, if you won't miss it, then follow our guide and then enjoy your phone in the state it was when you bought it for the first time.