How to Root LG Optimus L3 E400
To end up with root access, your LG Optimus L3 E400 has to go through an installation process. The tool that gets flashed on it will help your phone on all accounts. See what we mean below!
Whenever root access lands on a gadget, the device ends up delivering its best performance ever. But to get there, a rooting method has to be used. The LG Optimus L3 E400 will experience the likes of this dedicated app: SRSRoot.
The rooting method you just found out about is very easy to use. This and many other things set it apart from other rooting materials. This tool is completely free to download. It can also be used as a means of revoking root access from your device. Also, it's powered by an SRS Server and it works with various brands.
The phone you will root today comes with an 800 MHz processor. If you've been wanting better speed, the rooting will grant you that. The operating system running on your smartphone is this: Android 2.3.6 Gingerbread. If you want to keep using this version, you'll be able to do so. The SRSRoot is compatible with this version; in fact, it works with all of the Android variants launched till now.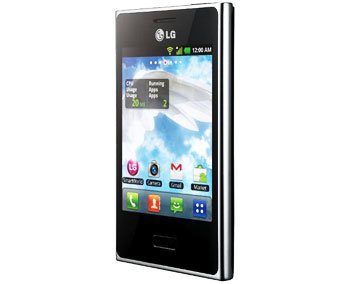 The benefits of this procedure
You can opt for various Build IDs. This rooting guide uses GRK39F as a Build ID. If you go with this app, you will get some very nice novelties for your device. They will start off by delivering better battery life for your smartphone. The rooting lets you enjoy root-only apps and custom ROMs. The goodies also mean new features and customization options.
You will also get the chance of having superuser and admin permission. Having root access doesn't mean security threats. The SRSRoot won't bring the following: bloatware.
The smartphone you decided to root will experience difficult times after you want to have it updated, too. When firmware used for an upgrade gets installed, it will wipe the root access away. The update will also erase the phone's system partition. It will never mess with the device's internal / external SD cards or important content. Once your smartphone's rooted, it will lose its warranty very soon.
Prerequisites
One of the most important things to consider before the rooting are our pre-requisites:
you must always protect the data on your handset by performing backups;
a full NANDroid backup is required now;
your laptop should have USB drivers for the LG Optimus L3 E400 downloaded on it from here;
your smartphone will need to have a fully charged battery;
your laptop's operating system should be Windows instead of a different version;
be sure to open, on your phone, the security software and then turn it off;
open the same security programs, this time the ones running on the laptop;
then disable them.
Step by step instructions
After you are done with each of these tasks, today's rooting guide is all yours.
Our first step needs you to do this: don't turn your notebook off. Why? Because the SRSRoot app has to be downloaded on it. The place you can find this software is this one.
Launch that page first, then click on a download button. If you have, wait until the download is finished.
Once it is, flash the file on the laptop, open it there and then tap an option. To locate the latter: tap Menu, then Settings.
Our advice is to afterwards look under Settings and tap Unknown Sources, which is the option we mentioned. Enable it, then turn USB Debugging on.
You have to move on now. Do it by performing the following task: provide a plugging between the phone and laptop. This is where the handset's USB cord comes in.
Use this cable to establish that connection, then wait. The connection should be generated in a very short while.
[sc name="banner-jos"]If it is, root the handset next. This is a procedure that requires help from an option. Which is the following: Root Device (All Methods). You will be required to tap it.
The rooting is about to begin. This is an action which needs no more than 10-14 minutes. But if you find yourself waiting longer than that, repeat the steps.
As soon as the rooting is done, your E400 has to be restarted. Check Reboot System Now if you're ready to do it. Then, once the LG Optimus L3 is restarted, open the novelties and use them.
Don't forget that you can always revoke root access via the same application used for this tutorial. Also, use the comment field below to leave questions.