Root Galaxy S3 I9300 running UBEMH5 Jelly Bean 4.1.2 Official Firmware
Is UBEMH5 Android 4.1.2 Jelly Bean the official firmware that's running on your Galaxy S3 I9300? If your answer to this is "yes", you should follow our tutorial to learn how you can get even more advantages from your phone by rooting it.
CF-Root is the name of the rooting package that will make everything go smoothly. That is, only if you keep track of all the steps in our guide today. The rooting file we have for you includes goodies like CWM Manager version 3.60, ClockworkMod recovery version 5.5 and SuperSU version 0.93. We are happy to report that your Galaxy S3 I9300 can be rooted even if it doesn't run ClockworkMod Recovery.
Requirements
However, it will need to have some stuff enabled, installed and so on. Find out what from the following pre-requisites:
charge your handset's battery unit;
turn on USB Debugging as usual;
use the smartphone that has its factory not locked;
make a backup using this tutorial;
find USB drivers for your handset and make sure you get them on your notebook or personal comp.
Then, after you have completed these instructions, you can get the tutorial going by reading the steps below.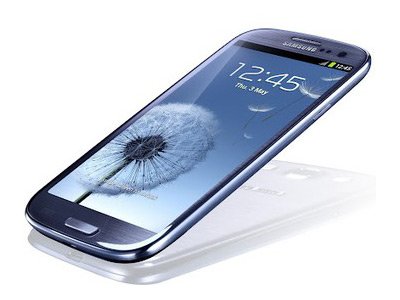 Instructions
The very first of them is going to need you to download and Odin tool version 1.85 from here, both on your laptop. What we ask of you next is this: find a tool which will make it easy to unzip the content of the rooting package on your notebook, then go to your phone and turn it off to smoothly boot it in Download Mode next.
The booting is done by simultaneously pressing + holding Volume Down and Home, pressing Power until the logo of Android and a triangle pop up, then pressing Power one last time until the mode is quickly reached. If it's all done, you can launch the Odin on the notebook soon.
Then you can proceed with these instructions: plug the smartphone to the PC and soon you will see if the plugging is, or not, successful.
The connection will get a green light if you come across a yellow ID:COM box port and a message that will say "Added!!". When these two are not on your screen, you need to either install the USB drivers one more time or use another USB port until the devices are really connected to one another.
Choose, afterwards, the CF-Root package, tap PDA and then do this: opt for the CF-Root-SGS3-v6.4.tar and then, in Odin, make sure you select F. Reset Time and then Auto Reboot; if you see any other boxes, don't check them.
[sc name="banner-jos"]Next up: tap START and see how the flashing of the rooting file begins. Wait a bit for this to end, then have patience till your Galaxy S3 I9300 restarts and displays its home screen.
You will then have to disconnect the handset from your laptop, because the rooting will be done. The presence of the rooting package will be made known if you use Root Checker, an app available in Google Play, or by looking for an app called Superuser. This one should be found in your device's list of apps.
So there you have it: your smartphone is rooted and ready to show what that means! Which is the possibility to receive root-only apps, custom ROMs and so on.