Root Galaxy Note 8.0 N5110 WiFi on Jelly Bean 4.1.2 Firmware
Find out how to root you Galaxy Note 8.0 N5110 WiFi from our present tutorial.
For many gadget users, rooting sounds and is a painful procedure to go through. But it doesn't have to be this way. At all. To make things easier for you and your tablet, we present to you this guide which contains everything you need to know about the process.
If you have the Note 8.0 N5110 Wi-Fi updated to Android 4.1.2 Jelly Bean, then you are allowed to use this tutorial. For it we shall be using a tool which is baptized CF-Auto-Root. We guarantee it will make your tablet put on a great performance. But as in most cases, this sort of procedure is going to take away the gadget's default warranty. The only way you can get it back is by unrooting the Galaxy Note 8.0 N5110.
Requirements
Before we instruct you on what to do to root your device, we must show you the following requirements: (file name CF-Auto-Root-konawifi-konawifixx-gtn5110.zip) and Odin tool on your PC, turn on USB debugging, create backups via our instructions, flash the right USB drivers for your model on your notebook and fully charge the device's battery.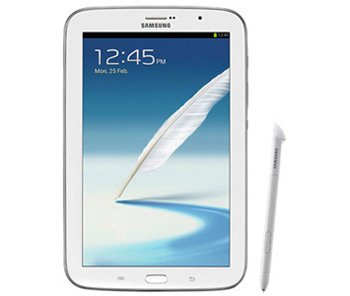 Now that the pre-requisites have been displayed, we should move on and take a look at the actions bringing you the rooting firmware on your tablet.
How to root N5110 on Android 4.1.2 Firmware
Once of the first tasks should happen like this: unzip each of the zip files which are now on your Samsung Note 8.0 N5110, then power the device off and enter it in Download Mode; the latter is the kind of action which works only if you do this: press and hold Volume Down and Home at the same time, then press Power independently from the other two keys and after the tablet comes to life you need to press Volume Up.
Turn to Odin next and open it on the notebook and then move on with the guide.
By doing as follows: use the USB cord arriving with the tablet for connecting the latter to your laptop.
Once the devices are plugged to each other at last, you have to have patience until you spot "Added!!" together with an ID:COM box in yellow plus a number (the COM port); if neither of the two signs appears on the screen, you should use a different USB port or install the USB drivers one more time.
Click PDA while you remain in the Odin location; then choose the CF-Auto-Root .tar.md5 file and wait for it to flash on the tablet.
[sc name="banner-jos"]Once the above actions are all performed, you should mark these two boxes: F. Reset Time and Auto Reboot; don't activate Repartition.
For now, you have to tap on START. After the rooting firmware is on your Note 8.0 N5110 WiFi, the latter shall go into a restarting phase; so wait until you spot PASS before you disconnect the tablet from your notebook.
NOTICE: Once you do the above, your gadget is finally rooted and ready to be enjoyed. See that for yourself with Root Checker app (which is in Google's Play Store).
As soon as you notice the app, you should find out what this rooting implies for your device. Our favorite example: you will be able to flash apps which need root permission first.