Install Alpha SlimBean Jelly Bean 4.3 Custom ROM on Google Nexus 7 (2013 edition)
The 2013 edition of Google Nexus 7 is going to get a makeover from this guide. In other words, this tablet will get Alpha SlimBean Android 4.3 Jelly Bean custom ROM if you stick with us and our guide.
This firmware is by no means a weak one. In fact, it delivers the great majority of features that AOSP provides. So you won't be missing on any of the goodies that this tool is known for; like many possibilities to customize your Nexus 7, improve its overall performance (including the tablet's battery) and such. But expect to encounter some bugs along the way. They are not the kind to destroy your tablet, so no need to panic.
Requirements
Once the purpose of this guide has been clearly announced, it's time for us to stop on the introduction and get on with the requirements:
root the Nexus 7 tablet with a good tutorial;
CWM Recovery or TWRP is something your tablet needs after it's been freshly rooted, so download it on your gadget;
charge the battery of your tablet;
keep the tablet's USB cord close to you, since you will need it for the guide;
turn on USB Debugging;
create backups to preserve the content that your tablet is packing;
use the bootloader unlocked device;
go to your comp and your tablet so that their antivirus software is deactivated.
The Nexus 7 from Google risks getting its warranty being deactivated. For a quick reactivation you should opt for one of the solutions shown below:
update the gadget to official Android firmware via the manufacturer;
find stock Android operating system and downgrade your Asus Nexus 7 to it.
If we all agree on the pre-requisites and info above, we will display, next, all the steps that are a must-have today. They are the ones to rely on for a smooth update to the Alpha SlimBean Android 4.3 custom firmware from now on.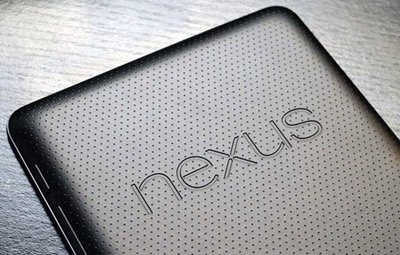 How to flash Alpha SlimBean
Go online and give a quick search on Google (file name: Slim-flo-4.3.build.1.alpha-UNOFFICIAL-20130731-1754.zip). After you find it, make sure it's saved on your notebook. Its extraction is not needed, what is needed from you is this: look for Google Apps, download it on the same comp or laptop and leave it unzipped, too.
The flashing of these two packages will tale a couple of minutes, so when that's over, you need to plug the Google Nexus 7 to the laptop and after that move the files to the SD card root of this tablet. The moment you see that the transfer of the files is done, you can disconnect the tablet from the PC.
After you switch the device off, you are advised to reboot it into Recovery Mode and then to choose for three options:
– Factory Reset/Wipe Data;
– Wipe Cache Partition;
– Wipe Dalvik Cache.
Now continue with this short instruction: opt for Go back. Go back to the tablet's Recovery Menu and choose these: Install zip from SD card followed by a second one labelled Choose zip from SD card.
Go to the SlimBean file, choose it and then wait for it to be installed on the Nexus 7. At the end of the flashing phase, you should go back to the Recovery Menu; then opt for the same two options as before.
Then opt for the Gapps archive instead. After this package has been flashed on the Nexus 7 (2013 edition), do as follows:
– choose Go back;
– select the tablet's restarting option.
[sc name="banner-jos"]
The Alpha SlimBean Jelly Bean 4.3 custom ROM is now part of the list of firmware sported by your tablet.
NOTE: In case the gadget shows signs of being stuck in boot loop, you will be able to solve this by:
going to the Recovery Mode;
opting for Factory Reset/Wipe Data;
selecting Wipe Cache Partition.