How to Root LG Optimus 4X HD P880
If you expected a tutorial from us on how to root LG's Optimus 4X HD P880, here it is. It took a while to find the most suitable method, though. But after some more digging we finally came across a great one. We played around with it and saw that it had no security issues, so we thought of discussing it here with our readers.
Requirements
In order to do perform this rooting properly, there are some requirements to take into account. And, after you do so, you will be able to start the procedure. Here are the pre-requisites: download three files (that are called , known as onxr.zip and ), charge the battery of the handset till it's full, use a laptop which lists Windows among its main specs and don't forget to make a backup.
It would be better to make several backups, just for good measure, so that you don't lose any important data while the rooting is happening. Also, disable the security software installed on both the comp and the phone.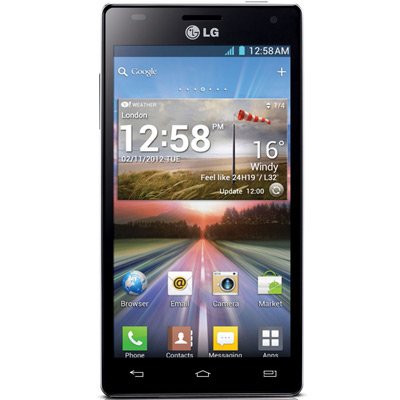 Now let us start the actual guide on how to root your Optimus 4X HD. The steps which you will read about in it must be followed 100%. If you miss one or two, the entire process is going to be compromised. So proceed with caution, because we will not be responsible for any incident caused by your lack of attention.
Important instructions
Once the requirements out of the way, we can continue this tutorial by listing all of the steps we just mentioned. They start with step number one.
You need to extract the LG USB Driver archive you had to download previously.
[sc name="banner-jos"]Step two prompts you to install its contents and then extract what the content of onxr.zip archive to this location: C:/onxr. When this is done, you have to move the file called IS11LG_SystemBackupTest .signed.apk to the handset.
For step three you will need to work with Androzip, which is in fact a simple File Manager; this is a tool which will help you go to the .apk; when you see it, install it.
Launch this file and switch the phone off, then restart it.
Step five asks you to take the USB cord which ships with the Optimus 4X HD and use it to connect the latter to your laptop. Now tap on Start on the comp.
Step six instructs you the following: use the Search area and enter
cmd
then use the right click option on
cmd
and then tap Run as Administrator.
The seventh step urges you to introduce this command:
cd C:\onxr
and then confirm using Enter. Type:
Root
next.
For step eight you have to hit Enter. After three reboots the entire procedure for your LG Optimus 4X HD P880 will finish. If you use RootChecker you can see if the rooting procedure was successful.