Guide: Flash Eclipse ROM for Samsung Galaxy S3 SCH-I535 (Verizon)
Not too long ago we dug up the Internet in the search for a custom ROM to be installed on Samsung Galaxy S3 SCH-I535 (Verizon version). And we were lucky: we found one whose developer named it Eclipse.
This particular tool is the best if you are a fan of names such as AOSP basic ROM, Android Open Kang Project and so on. This custom ROM has the bonus of offering the processor tension controls, stability, a user interface labeled Dark and many other groovy goodies.
Not to forget the superior overall performance you will get to notice soon. Do you like the sound of that? Should your answer be "yes", we recommend you to try a tutorial on how to achieve all of these nice things. We made one ourselves, hopefully you'll find it useful. It is made of two parts: one where we tell you about certain requirements to adhere to and a second one where we disclose all the steps which are going to bring you to the desired purpose.
Requirements
Let's find out what part one has to say. The pre-requisites we mentioned look like this: your smartphone must feature ClockworkMod Recovery, its battery needs to be charged to its fullest, you have to create several backups and download some files. You'll find the latter under the names of Eclipse ROM (the archive ) and Google Apps (this custom archive ), respectively.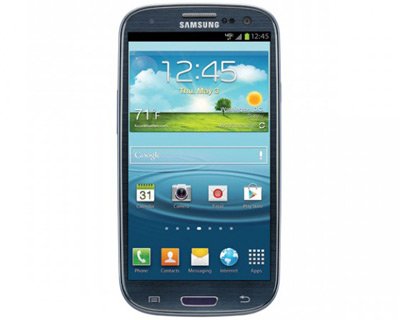 Coming up next is part two of our guide on how to install the Eclipse ROM on your Verizon Galaxy S3 SCH-I535.
Important instructions
Our method requires the following step to begin the process: copy the Eclipse ROM and the GApps archives to the phone's memory card. All done with this action?
Turn the device off if yes, then make sure to keep pressed the buttons for Power, Volume Up and Home so that the Galaxy S3 I535 can restart into a mode called ClockworkMod Recovery as quickly as possible.
After the phone enters that mode, you should generate a full NANDroid Backup using our guide; a very easy way to do that is the following: spot Backup&Restore, then, once you see this option, choose Backup.
[sc name="banner-jos"]For step four you are required to perform this operation: opt for Factory reset/Wipe data then select Yes. Choose that the installation to be done from the phone's memory card, tap on Choose zip from SD card, select Locate, then opt for the following: Eclipse-2.1-d2vzw-build4.zip and click on Yes.
For step five you need to select that the flashing process to be done from the phone's memory card, opt for Choose zip from SD card, choose Locate and then select gapps-jb-110512-phone.zip; when you choose the latter option, confirm it by selecting Yes.
Last step: opt for Go back, then restart your phone. At the end of the process, the Eclipse custom ROM will be present on your Galaxy S3 SCH-I535.