How to Flash Leankernel for Samsung Galaxy Nexus GT-I9250
Because Samsung's Galaxy Nexus GT-I9250 was in serious need of a kernel, a developer created one just for it. The name of this tool is Leankernel and you should stick around if you want to know how to flash it on your smartphone.
Throughout our experiments with this instrument, we noticed that it didn't come with security issues. So you can try the Leankernel out without worries. We chose this tool because it offered compatibility with Jelly Bean updates, SoundControl, great speed, a SR that is allowed to calibrate the internal voltages and many other pros.
Requirements
If you want to see this kernel on your Galaxy Nexus GT-I9250, then allow us to teach you the intricacies of such a procedure in an easy manner. First, though, throw a glance at these requirements: download the file meant for the version of firmware installed on your handset (either or ), create backups, see to it that the phone has ClockworkMod Recovery integrated on it, charge the battery should you notice that it's on the brink of getting empty and… that's about all.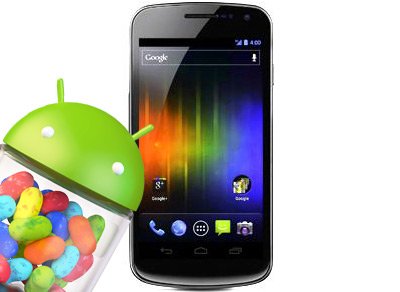 Important instructions
Let's now jump to the interesting part where we tell you what to do in order to have the Leankernel installed on your device. We'll begin by discussing the steps required for this process to work.
Step number one is going to need the following from you: move the Leankernel archive to the internal memory card of the Galaxy Nexus GT-I9250, switch the handset off and then restart your device into Fastboot Mode; no clue on how to do perform this kind of operation? Here you go: select and keep pressed the keys labeled Volume Down, Volume Up and Power for about 5 seconds, at the same time. You will see the Fastboot going into the booting process.
[sc name="banner-jos"]When it does that, the second step will tell you to boot into Recovery Mode by pressing on both keys for Volume.
Once you find this option, the third step will prompt you to choose it like this: press Power. Now you should generate a NANDroid backup stock using this guide or by selecting these two options: Backup&Restore in the first stage, then Backup.
After this action is performed, four more operations will require your attention as shown in step number four: opt for the flashing of the file from the phone's memory card, then tap on Choose zip from SD card, select the Leankernel zip archive and confirm it all by selecting Yes. Then simply do as follows: opt for Go Back and afterwards restart your phone.
That wasn't hard, was it? And it installed the Leankernel on your Samsung Galaxy Nexus GT-I9250.