Update Galaxy S2 Skyrocket SGH-I727 to UCMC1 Jelly Bean 4.1.2 Official Firmware
Galaxy S2 Skyrocket SGH-I727 for AT&T is on our list of "how to" posts because its lack of Android 4.1.2 required us to add it. UCMC1 plays an important role in today's guide thanks to its power of bringing the updated OS on this device.
Requirements
This version of Android will land on your smartphone only after you read the requirements here: charge the battery of the device and make a backup using this guide. Root access will no longer exist on the S2 Skyrocket I727 after performing our tutorial. But that shouldn't stop you from experiencing all that this upgrade will bring about.
Since we are done with the requirements, here come the steps which are part of this guide.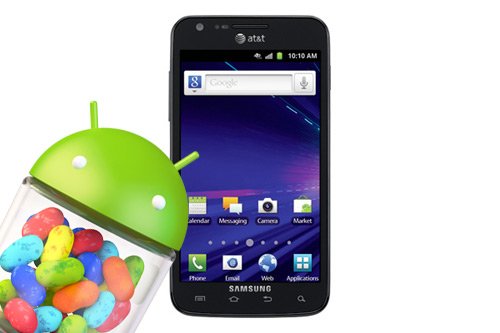 Instructions
It all begins with step number one telling you that there are two files which must be downloaded to your laptop: Odin tool 1.85 and . Then extract the second zip file and after this is done, you have to turn your phone off. When the device is no longer turned on, you need to enter it into Download Mode. The way we go about such a procedure is the following: we press and hold Home, Volume Down and Power together and stop when the boot screen appears.
Step two will prompt you to flash USB Drivers for this particular handset if you haven't already; install them on your comp, then launch Odin tool on it.
For step three your actions should include the following guidelines: plug the I727 to the laptop and wait for one of the ID:COM boxes to become yellow.
Now that the devices are well connected, you should move to step number four, which goes like this: look at the files that we will show in a second; opt for them so that they can get flashed on the smartphone. Here they are:
– a file which goes by the name of CODE (it will appear the second you click on PDA);
– the file which contains MODEM as part of its name (it should be visible after you click on Phone);
– a file with CSC in its name (click on CSC is you wish to opt for it);
– the file that appears as .pit (click on PIT to see it).
At this point, one thing may happen: neither of these files may pop on the display. If that should be the case, then you did nothing wrong.
[sc name="banner-jos"]Take your mind off of it and act according to what the fifth step has to say, which is the following: opt for Auto Reboot and then for factory reset options.
Also select Repartition if you've seen and opted for the .pit file from step number four. Your next move should be this: click on Start while you're in Odin, do as a bunch of instructions will ask you to and wait for the installation of the update to begin and then reach its end.
Step seven, the last for our guide, requests this form you: after the Galaxy S2 Skyrocket SGH-I727 restarts, you need to disconnect it from your laptop.
The UCMC1 Jelly Bean 4.1.2 Official Firmware is now installed on your phone.