Update Galaxy Note GT-N7000 to Jelly Bean 4.1.2 UBLSG Official Firmware
Galaxy Note GT-N7000 does not only do well in tests, it can also be updated to Android 4.1.2 JB. Which is something that's enabled by UBLSG official firmware via our tutorial here.
Requirements
The update will be part of your smartphone after you take into consideration these requirements: use a notebook whose operating system is Windows (if not, there's a tool called CrossOver Utility that can be used for Mac or Linux-running laptops), charge the battery of the phone, flash USB drivers for the handset on your comp, download and Odin tool on your notebook, turn on USB debugging, create a backup using our instructions (plus one of the data that's inside the phone's internal memory; so use an external SD card) and use the Note GT-N7000 that is bootloader and carrier unlocked.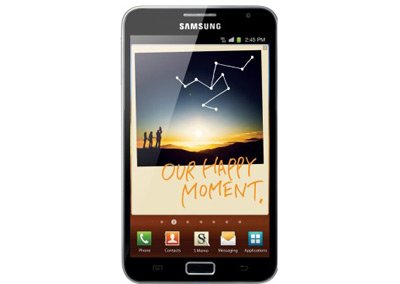 Instructions
After you are done with the pre-requisites, you need to get down to what you should be doing to complete the guide. For starters, be sure to unzip both of the zip files from earlier.
Then switch the N7000 off and enter it in Download Mode, which will happen if you do the following at the same time: press and hold Volume Up, Home and Power. One of the files that is inside the Odin 3.07 should be called Odin 3.07.exe; go and run it as Admin. The latter action needs to be done like this: use the right click method on odin.exe and on "Run as administrator" after that, which is situated in the Context Menu of your handset.
If you're done with the previous tasks, you should plug the smartphone to your laptop. The following should pop on the display: "Added!!" and then a COM port number in yellow; should problems happen, solve them by either flashing the USB Drivers again or using a different USB port.
There are certain files that you have to opt for after you click different buttons. Do that in the following way:
– click PDA and then find a file with CODE in its name, then choose it;
– click Phone and select a file with MODEM in its name;
– click CSC, after that locate a file with CSC in it and opt for it;
– click PIT and choose a file with .pit as its extension.
Opt for F. Reset Time, Auto Reboot and Repartition; but choose the last option only if you opted for the .pit file. The next things you should be doing are these: tap on START, then wait for the UBLSG to get flashed on the Galaxy Note GT-N7000.
[sc:banner-down]After the process is over at last, you need to have patience again, because your N7000 should reboot; when PASS and a green background are on its display, you are allowed to unplug the handset from the laptop. As soon as the two devices are no longer attached to one another, you should go to the smartphone's "About phone" and check out the Android 4.1.2 Jelly Bean build N7000UBLSG. Then start using it!
If your handset has encountered the following situation, you should take care of that problem by following our lead: the device is stuck in either Samsung's logo or boot animation.
Here's a way around this issue: first go to the Recovery Mode as instructed earlier, operate Factory Reset/Wipe Data and then Wipe Cache Partition, after which you can opt for the phone's restarting option. No more trouble for your device.