Unroot Galaxy Y Pro (B5510) and Pro Duos (B5512)
Because we already showed you how to root your Samsung's Galaxy Y Pro (B5510) and Galaxy Y Pro Duos (B5512), for a change of pace we are going to unleash our next guide on you.
Which is called "How to unroot B5510 and B5512". This one is formed of equally easy to understand and perform steps. And equally important pre-requisites which we invite you to read in a couple of lines below.
The requirements start with the first one, which goes in the following way: download , get and own a comp with Windows on it. Grabbing Samsung KIES is a way to get a hold on latest phone's drivers which are also necessary for this guide.
Now remember this: you can use the above steps for both the Galaxy Y Pro (B5510) and the Galaxy Y Pro Duos (B5512). Choose one of them, perform our tutorial, then follow the same steps for the second smartphone you select.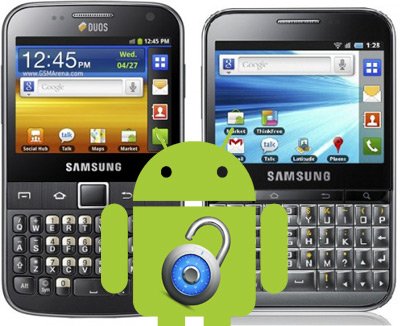 Important instructions
The introductory step we have in store for you sounds like this: go to your handset, open it and find USB Debugging. When you locate this option, remember to activate it.
Step two will be you connecting the smartphone to your laptop and then putting the former into the USB Storage mode that is necessary for the unrooting procedure.
Next step, the third one, asks you to copy universal__gb_unroot_final.zip the first directory from the phone's microSD card via an option called USB Storage. Next up: you have to take the phone away from the comp so that you can move to the next step.
Step four will require this from you: switch the handset off and get access into Recovery Mode with the same procedure as in the rooting guide we wrote on this site a few articles ago.
The fifth step needs you to opt for, once in Recovery Mode, something known as "Apply update from SD card".
Step six demands that you choose the universal__gb_unroot_final.zip archive; now press Home to have this kind of option selected.
Step seven is going to tell you to wait for "Install from SD complete" to pop on the phone's display, and, when it does, you have to opt for it, because it will restart the phone.
These are all the steps you should pay attention to in order to have the Galaxy Y Pro (B5510) and the Y Pro Duos (B5512) unrooted. Now you are completely free to get rid of all the root-dependent applications that were on your handset when you purchased it. You will feel great after doing that, trust us. If you didn't understand something, feel free to leave us a question below. Have fun!