How to Install Android 4.3 ZNUFNA1 on Galaxy S4 Duos GT-I9502
You have the opportunity to get Android 4.3 Jelly Bean for your Galaxy S4 Duos GT-I9502 today. The procedure we introduce this time is an update. Learn how it can be done from the following tutorial!
Waste no more time if you want an upgraded Samsung I9502. This procedure will deliver the sort of novelties which aren't possible otherwise. We are discussing stuff such as new features and ways to end up with a fully personalized smartphone. The new OS which will end up on your phone will deliver other goodies, such as new apps and a bug-free performance. The battery of your device will, thanks to tweaks, survive more than it does now.
The novelties
Our guide uses, for this upgrade, a tool known as ZNUFNA1. This official firmware became available this month for China. You should never use it on a different handset; only the Galaxy S4 Duos GT-I9502 must be upgraded to the Android 4.3 through this firmware. If there is another phone you wish to use this firmware, you will only brick it.
You can't use Samsung's very own KIES on your handset. Only this guide or OTA should be used. The OTA (or over-the-air) is a method that needs a stock ROM. If the latter is not available on your phone, you are free to use our tutorial.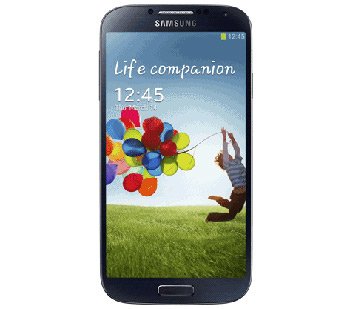 If the upgrade happens on a device that's just been rooted, prepare for damage. We are talking about a deleted system partition and revoked root access. An update will never damage a rooted phone's internal and external SD cards. Nor will it delete important data.
Prerequisites
You should always prepare your device for an update by performing some requirements. Here are the ones appropriate for your smartphone:
we need you to make a backup first;
continue with a full NANDroid backup, as well;
charge the smartphone if its battery is empty;
only Windows will work as an OS for this update, so make sure your notebook has it;
enable, on your Samsung GT-I9502, an option you'll see labelled USB Debugging;
install USB drivers for the handset on your laptop by opening this link;
disable every single one of the notebook's security software and do the same for the phone's own security solutions.
Step by step instructions
The following is the first package you have to download on your notebook: the . Then you need to download Odin v3.09 on the notebook.
These packages come with certain files; they need to be extracted on the same device. Do that for the next couple of minutes via WinRar or WinZip.
When several files come out, watch out for one named like this: Odin v3.09.exe. You will have to open it on the laptop. When the launch is done, enter your smartphone in Download Mode. When you do this, make sure you press and hold Home, Power and Volume Down at the same time, then only Volume Up once a boot screen materializes on the display.
We now suggest the following: connect the handset to the other device with the USB cable belonging to the former device. Do that till the Odin delivers this: a sign colored in blue.
After your products are fully connected to each other as shown by the blue sign, do this: add the firmware file to AP / PDA. Before you begin the new firmware's installation on the phone, make sure to tick F. Reset Time and then Auto Reboot.
Once done with this, move on by unchecking Re-partition. This is when you should continue by flashing the ZNUFNA1 on the Galaxy S4 Duos GT-I9502. The process shall begin after "Start" is selected and tapped. The flashing should only take less than 15 minutes.
But you will know if the firmware features on the device if the latter's display comes up with "Pass". The background of this message should be green. When you notice your handset restarting, the installation will have been done.
[sc name="banner-jos"]So here's the last step: remove the phone from your laptop by taking that USB cable away from them. If you are done with the unplugging, do this: open the update tool.
The launch of the ZNUFNA1 is done by tapping Settings and About Phone in this order. Only then will you be able to enjoy it. If you don't approve of it, open the NANDroid backup file to easily restore the old ROM.
If you come across problems during this guide, feel free to leave questions in the box below.