How to Root AT&T Pantech Pocket P9060
In case you didn't know, you can root Pantech Pocket P9060 (the AT&T version). And this is the main subject of today's tutorial. So join us if you wish to have a rooted P9060 without breaking a sweat.
Your smartphone is one of those devices which will deliver an even more awesome performance if you root it. Its operating system for one, which is the Android 2.3 Gingerbread version, is one of the main reasons you should have the handset pass through today's procedure.
Other reasons to root this model: get rid of things which you don't like on it anymore, achieve root access which lets you control the phone more freely, install custom ROMs and so on.
As always, we need to leave some info on what will happen after you root the Pantech Pocket P9060: its warranty is going to fly out the window. The operation you should perform to get it back on your device is the following: flash an official firmware update released by the manufacturer.
Requirements
For this next paragraph we shall list all the requirements that are appropriate for the rooting of your phone without a glitch in sight: make a backup (either manually or via KIES software; however, it's best to do so by hand), use a laptop that has Windows pre-installed from the factory, check on the phone's battery and charge it 100% if it requires that, flash USB drivers for the Pantech Pocket P9060 on your notebook and don't forget to turn on USB Debugging (by opening your handset, then launching Settings, tapping on Developer Options and finally opting for the USB Debugging one).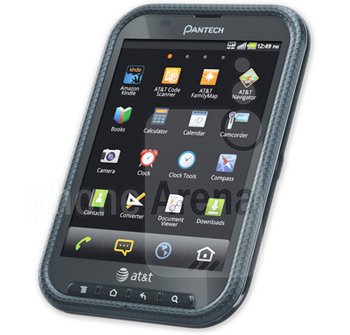 Instructions
This part is where we take you on a ride through what steps to follow if you wish to root your device.
So before anything else, download the following on your PC: . Once this is both downloaded and after that saved on your device (you should choose its desktop for this), you should make sure to extract the content the rooting package lands on your notebook with (any unzipping will do the job).
Now grab a good hold of the USB cable which is in the same box as your smartphone; with it you need to plug your P9060 to your personal comp.
Then, once the connection has been successfully achieved (which will happen after "Added!!" and one yellow ID:COM box both pop on the screen), your next task will need to be performed like this: double-click on a package called Superoneclick.
[sc name="banner-jos"]After that, we urge you to open the root app on the laptop's desktop and then wait for about a few seconds. Once the wait is over at last, you will see a set of guidelines on the display. You must follow all of them, because that is how you will manage to root your phone the only right way there is to do so.
The rooting will then start after you are done with all the instructions we mentioned just earlier. There is a way to see if the Pantech Pocket P9060 really is rooted or not: grab an app from Google Play Store; its name is Root Checker and it's very reliable.
Use it on your handset. Then, when you see that everything is in order, unleash all the possibilities brought on by your rooted smartphone! If you don't like how the phone is moving, you can unroot your device using these instructions.